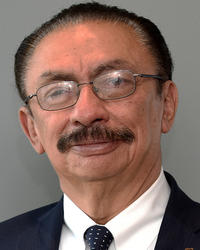 Mexico's Undersecretary of Infrastructure Ing. Cedric Iván Escalante Sauri presented Diagnosis and prospects for transport infrastructure in Mexico at the ITS Transportation Seminar May 3 at 4 p.m. in 290 Hearst Memorial Mining Building. 
Abstract
This talk will explore the communications and transportation infrastructure of Mexico. Learn about the major infrastructure projects of the new government, which will serve to improve the conditions of transport of people and goods, and support the great ideal of achieving a fairer country.
Cedric Iván Escalante Sauri is a civil engineer from the Universidad Juárez Autónoma de Tabasco; specialist in Terrestrial Routes by the UNAM, and Master in Sciences of the Engineering with specialty in Transport by the University of California in Berkeley.
Throughout his career he has held various positions in the extinct SOP and SAHOP. While in the SCT he was the General Director of the SCT Centers in: Tabasco, Guerrero, Veracruz, General Director of Road Conservation, General Director of Federal Roads (now the General Directorate of Roads) and in charge of the Road Infrastructure Unit for Regional Development .
He has also been a professor of various master's subjects in the specialties of land routes and traffic engineering at the National Autonomous University of Mexico, the Autonomous University of Chihuahua, the Autonomous University of Nuevo León, and the Universidad del Cauca in Colombia.
During his career, he has been president of the Mexican Association of Engineering in Terrestrial Ways, of which he is Partner of Honor; in 2 periods Vice President of the College of Civil Engineers of Mexico, where he is Emeritus Member; General Director of the National Congress of Civil Engineering on two occasions and is a member of the Engineering Academy.