The Do equity metrics for smart transportation measure up? An interdisciplinary discussion Seminar is co-sponsored by the Global Metropolitan Studies and the Center for Smart Infrstructure.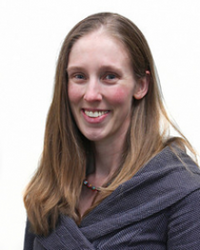 Alison Post:
Alison Post is an Associate Professor of Political Science and Global Metropolitan Studies.  Her research lies at the intersection of comparative urban politics and comparative political economy, with regional emphases on Latin America and South Asia.  It examines several related themes: regulation and business-government relations, decentralization, and the politics of urban policy more broadly.  She is the author of Foreign and Domestic Investment in Argentina: The Politics of Privatized Infrastructure (Cambridge University Press, 2014) and articles in the Annual Review of Political Science, Comparative Politics,Governance, Perspectives on Politics, Politics & Society, Studies in Comparative International Development, World Development, and other outlets.  She has been named a Clarence Stone Scholar (an early career award) by the Urban Politics Section of the American Political Science Association, and received U.C. Berkeley's Carol D. Soc award for mentoring graduate students. Her doctoral dissertation, "Liquid Assets and Fluid Contracts: Explaining the Uneven Effects of Water and Sanitation Privatization," won the 2009 William Anderson award from the American Political Science Association for the best dissertation in the general field of federalism, intergovernmental relations, state or local politics. She has served as a a Marshall Scholar, a postdoctoral research scholar with the Committee on Global Thought at Columbia University, a Visiting Researcher at the Centro de Estudios de Estado y Sociedad in Buenos Aires and the U.N. Economic Commission for Latin America and the Caribbean (E.C.L.A.C.) in Santiago, and as a Researcher at L.S.E. Urban Research in London. She is a former President of the Urban and Local Politics section of the American Political Science Association, and currently Chair of the Steering Committee for the Red de Economía Política de America Latina (Repal).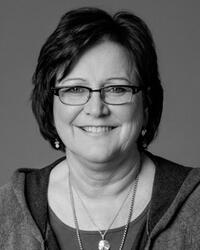 Jane MacFarlane:
Jane Macfarlane, PhD holds a joint appointment at the University of California at Berkeley and Lawrence Berkeley National Laboratory where she is the Director of the Smart Cities and Sustainable Mobility Center. Dr. Macfarlane has over 30 years of experience in high performance computing, data analytics and geospatial mapping. Macfarlane has been responsible for directing industry research groups including: Head of Research for HERE – a leader in geospatial mapping, Vice President of Process Engineering at Imara – a lithium ion battery company, and Director of Advanced Technology Planning for OnStar at General Motors – the first at-scale, telematics solution. Her research focus is on semantic analytics, big data analytics and visualization, contextualization of data streams and spatially distributed computing. She holds 8 granted patents and currently has 14 patent applications, primarily in the domain of geospatial data analytics. She holds a Ph.D. in Mechanical Engineering from the University of Minnesota.
Discussant: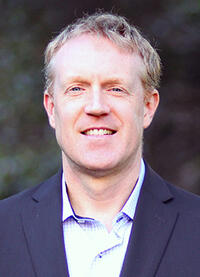 David Harding
David Harding studies poverty and inequality, urban neighborhoods, education, adolescents and young adults, incarceration, and prisoner reentry. He uses both qualitative and quantitative methods. His current projects include the social and economic reintegration of former prisoners, the transition to adulthood after prison, the effects of incarceration on crime, employment, and health, and causal inference for contextual effects research.