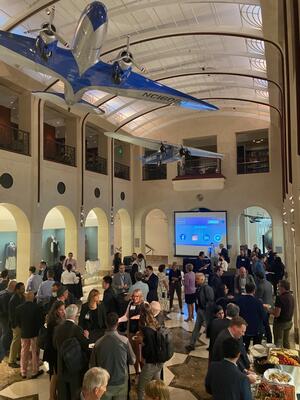 University of California Berkeley's Institute of Transportation Studies in partnership with Caltrans Division of Aeronautics and Division of Research, Innovation, and System Information recently hosted the Future of Aviation: Advancing Aerial Mobility through Technology, Sustainability, and On-Demand Flight symposium on Aug. 3-4 at the San Francisco International Airport.
Hundreds of local, national, and international leaders and thinkers from public-sector organizations, private companies, non-governmental organizations, and educational institutions came together during the exciting scientific program to learn and network with colleagues and friends who are also passionate about the future of advanced air mobility policy and research.
Many thoughtful discussions about the opportunities and challenges of planning, integrating, scaling, and governing advanced air mobility occurred during the two days.
See the full schedule and videos of each session
See highlights below