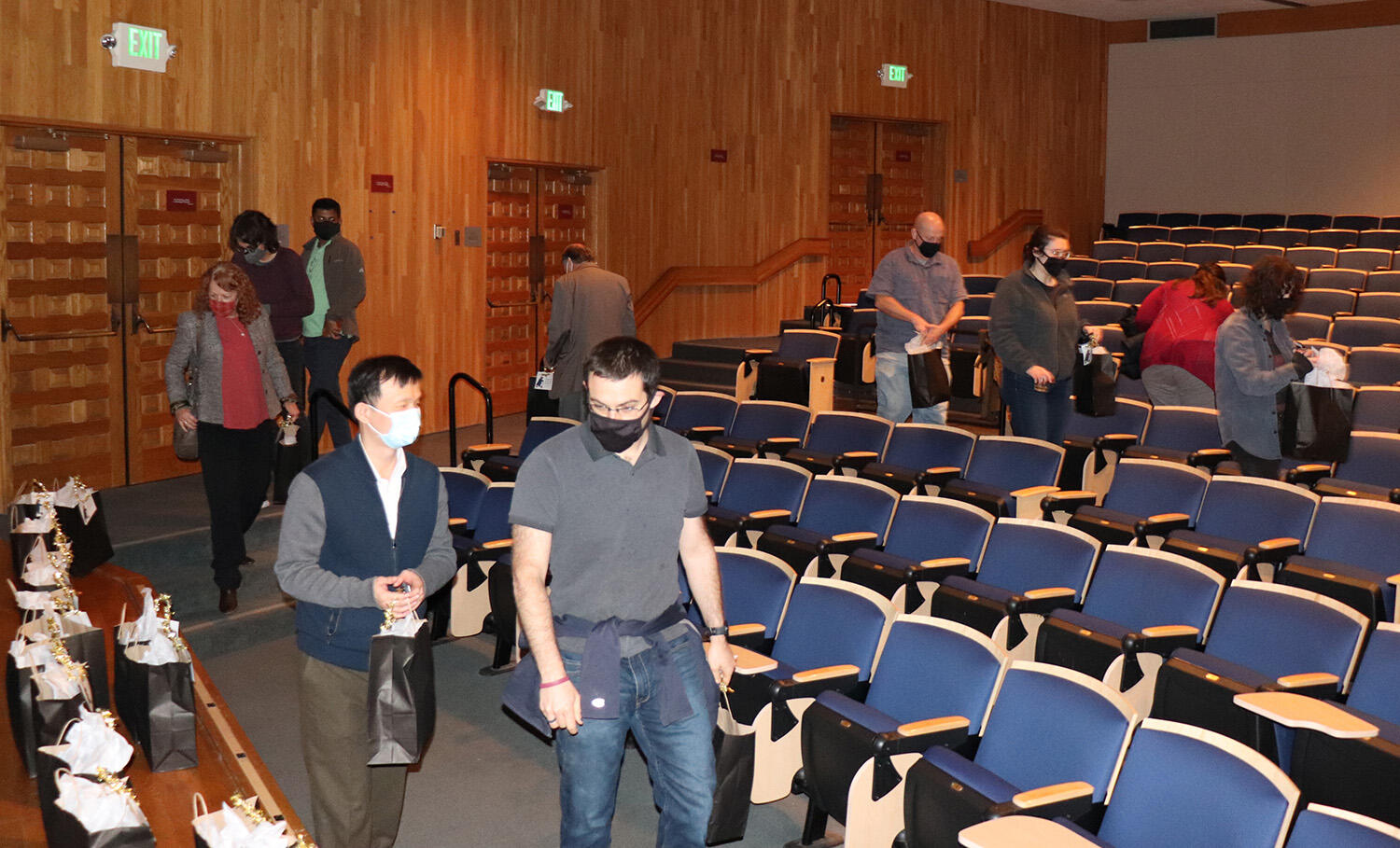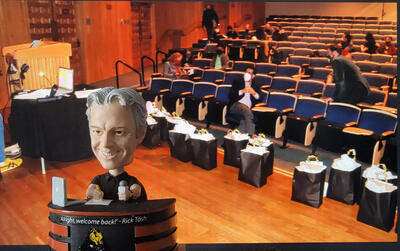 A special thank you to
Rick Tosh, Quizmaster
who hosted the ITS Berkeley Transportation Trivia Winter Event Dec. 9, 2021.
Even without a functioning sound system, we had a blast! It was so good to see our team for a safe and different holiday event on campus.


And we learned a few new trivia tidbits, like:
While the number of female faculty has grown over the years, there was a time there were so few women at ITS that when this professor was unavailable for the group picture of affiliated faculty, a library staff member stood in for her and her face was photoshopped in, leading people to wonder how this professor shrank several inches in height. Who is this professor?
Elizabeth Deakin


In honor of that trivia question, we did our own photoshop photo with Rick's bobble head!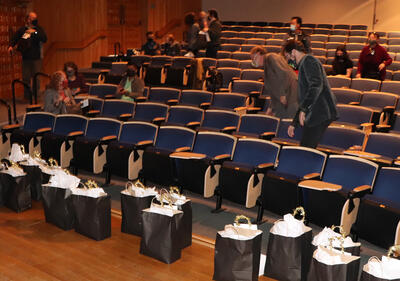 A few more ITS Berkeley Trivia Qustions:
Which ITS Berkeley colleague managed to drive an automated bus full of electronics into a CIA compound... resulting in the electronics being confiscated?

Wei-Bin Zhang
Prior to the pandemic, we gathered for an annual lunch and award ceremony to celebrate the end of the year. Which employee wore a handmade holiday sweater so ugly that it prompted the first Ugly Sweater Contest, to be resumed AP, After Pandemic?

Amanda Cairo
In 1990 the Transportation Research Board Executive Committee approved the establishment of the Distinguished Lectureship Series to recognize the career contributions and achievements of an individual. Which ITS Berkeley affiliate was asked to present at the inaugural lecture, the 1992 TRB Distinguished Lecture?

Carl Monismith


One of the first projects Wei-Bin Zhang worked on at PATH was the design and development of a self-driving car. Before coming to PATH, Wei-Bin had apparently never driven a vehicle. Who helped teach Wei-Bin to drive behind the wheel of their old Datsun pickup for some terrifying trips on the mostly unused roads around the Richmond Field Station, and helped him ultimately get his driver license?
Tom West
Our respected and esteemed colleagues have made many research contributions to the development, deployment, and use of e-bikes, even testing them for out. Which colleague was testing out a powerful and large framed e-bike in front of McLaughlin Hall and gracefully flew over the handlebars in front of their team?

Susan Shaheen