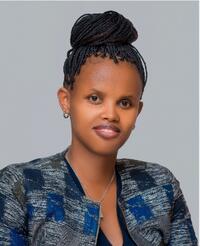 Presented by the Department of City and Regional Planning, the Center for African Studies,  Global Metropolitan Studies, and the Institute of Transportation Studies
Lecture | October 19 | 9:30 AM-11:00 AM
_____________________________________________________________
Abstract: Over 25 years ago, Rwanda was almost on the brink of being wiped off the world map. Rwanda had just gone through one of the twentieth century's worst genocides: the 1994 genocide against the Tutsi. This tragedy left the country's infrastructure completely destroyed. Everything had to be built from scratch. Yet today, the City of Kigali, the capital city of Rwanda is widely known as the cleanest city in Africa. Rwanda, meanwhile, is ranked by the World Bank as the 2nd easiest place to do business in Africa. How can a country undergo such a complete transformation in so little time? What engineering and planning skills are really needed to rebuild a whole nation, at the pace Rwanda has done it?

Engineers, planners, and other actors have played a critical role in Rwanda's reconstruction process. In this presentation, I will describe their contributions, and highlight broader lessons regarding how world class infrastructure can be built with limited resources, even after complete destruction.ABOUT PATRICIE UWASE
Patricie Uwase holds a Master of Science in civil and environmental engineering, with a focus on transportation engineering, from U.C. Berkeley. She was honored to give the class of 2015 commencement address on behalf of Berkeley's Masters and Doctoral Engineering graduates. Patricie is a dynamic engineer and leader. Since 2015, she has served as the Technical Advisor to Rwanda's Minister of Infrastructure. Her responsibilities include working on various projects of national importance such as the Kigali Convention Center and the new Bugesera International Airport. She has also served on the national organizing committees that organized transport logistics & operations for large-scale national events that took place in Rwanda such as the 2016 World Economic Forum on Africa and the 2016 & 2018 African Union Summits. Patricie serves as the Vice-Chairperson of the Board of Directors of Rwanda's national carrier —RwandAir. Also, on the boards of Ultimate Developers Ltd. (the largest real estate developer in Rwanda), Kepler University and on the City of Kigali Advisory Committee chaired by Professor Sir Paul Collier of Oxford University. Additionally, Patricie sits on the selection committee for the MasterCard Foundation Scholars Program at Carnegie Mellon University-Africa and is also a valued alumna of the MasterCard Foundation Scholars Program at UC Berkeley and Generation Rwanda. Passionate about infrastructure development, Patricie is eager to keep contributing to building and planning sustainable infrastructures in Rwanda and beyond.
See the video: https://vimeo.com/452655635