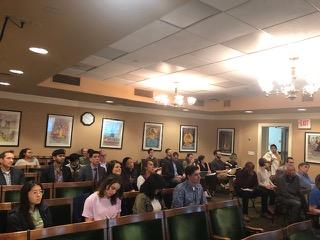 Transportation Sustainability Research Center Co-Director Dr. Timothy Lipman recently presented University of California Berkeley research in the area of "electric vehicle and utility grid integration" to a group of legislative staff at the state Capitol in Sacramento on Friday February 28, 2020.
Along with Dr. Gil Tal and Dr. Austin Brown from UC Davis, recent UC Institute of Transportation Studies research on topics related to EV markets, infrastructure development, comparative economics, and EV grid impacts and opportunities for renewable energy integration were discussed.
A combination of technical information and policy recommendations were presented. Following the briefing session, the UC researchers participated in a working lunch with a group of staffers for additional Q&A and discussion.