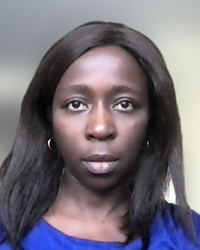 University of California Berkeley Postdoctoral Researcher Abi Lawal, PhD, presented Quantifying the Impacts of Anthropogenic Emissions and Specific Infrastructures on Urban Air Quality October 21, 2022.

Abstract: My research focuses on air quality and energy modeling (electricity and natural gas consumption) in urban areas as part of a larger sustainability question that encompasses designing healthy cities for the future. Cities are of particular interest as they are the hotbeds that drive 70% of all global energy use, despite currently only consisting of 54% of the world population and only 3% of total land mass. In large part, the sources of these emissions and the degree to which they are emitted is mostly affected by social economic factors, infrastructure segments (i.e., transportation, economic, housing, etc.), regional climate and policy. However, discerning and delineating the interconnectivity between city infrastructure, inequity, energy, air quality is not easily done, and typically requires a rigorous integrated interdisciplinary analysis which is not always possible. The discussion here, highlights the effectiveness of fine scale (~4km) air quality modeling in delineating the synergistic and compounded effects of city infrastructure layout and proximity on energy demand, air quality, and inequity.

Bio: Abi Lawal is currently an American Society for Engineering Education (ASEE) Postdoctoral Engineering Fellow, funded by the National Science Foundation (NSF) in the Civil and Environmental Engineering (CEE) department at the University of California at Berkeley. She received her PhD and master's in environmental engineering at the Georgia Institute of Technology. Her research interests are in applying fine scale air quality modeling and mathematical methods to urban systems and processes to understand the overall impact and compounded effect of city infrastructure and new technologies on urban air quality, sustainability, and inequity.