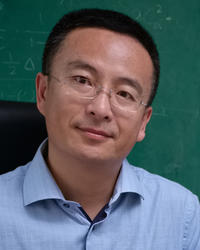 Congratulations to ITS affiliate professor, Industrial Engineering and Operations Research Chair Zuo-Jun "Max" Shen and former ITS Berkeley Visiting Student Research Panrawee Rungskunroch on earning the Professor Joseph M Sussman Best Paper Prize for the paper "An Improvement on the End-of-Life of High-Speed Rail Rolling Stocks Considering CFRP Composite Material Replacement."
The paper was also authored by Sakdirat Kaewunruen, a doctoral student at the University of Birmingham, UK. Rungskunroch, a doctoral student at the University of Birmingham, was studying under Shen in 2018-19 at UC Berkeley as part of the Rail Infrastructure Systems Engineering Network program.
This award, presented by Frontiers in Built Environment — Transportation and Transit Systems, commemorates the legacy of late Specialty Chief Editor of the section, Massachusetts Institute of Technology JR East Professor Joseph M Sussman. It was first awarded in 2019.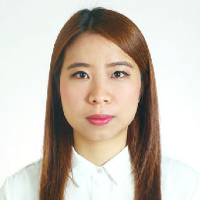 The journal's Chief Editors emphasized the technical merit and originality of this work, adding that "Prof Sussman laid the foundations for many any new innovative ideas and novel concepts of systems thinking approach into socio-technical complexity applied to the railway sector have been truly inspired by Joe's profound research, teaching and professional contributions."  The winning paper continues this legacy, and the editors, alongside the Sussman family, would like to extend their congratulations to Chen, Rungskunroch, and Kaewunruen.