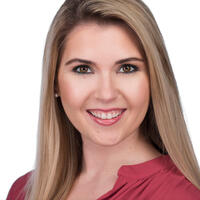 Laryssa Parker, Siemens ITS Digital Lab Americas VP presented Trust in Transportation Technology, reflecting The Big Company Perspective April 30, 2021 at the UC Berkeley Institute of Transportation Studies Zoom seminar series on "Applications of Data Science and AI to Equity, Race, and Inclusion in Mobility and Transportation" with the College of Engineering and The Center for Information Technology Research in the Interest of Society and the Banatao Institute. This topic brings a unique and innovative perspective to existing discussions around diversity, equity, and inclusion. Our aim is to reflect on and raise awareness of applications, opportunities, and potential misuses of data science and AI applied to mobility and transportation, specifically as it refers to race, equity, and diversity.
Abstract: In this session, bias in transportation technology will be explored with notable examples that have shaped our industry. I'll discuss key ways to ensure that design has bias as a consideration but also the responsibility each of us has every day to invest our time, attention and understanding into these key issues.
Biography: Laryssa Parker is the Head of the Siemens ITS Digital Lab Americas in Austin, TX. At the digital lab, Siemens blends artificial intelligence and transportation to co-create innovative solutions for cities and departments of transportation. She leads a team of data scientists and engineers that are seeking solutions for mobility problems through novel data science techniques and design thinking. Laryssa has worked in several industries and focused her career on driving digital transformations and helping organizations implement new technologies and quickly realize value. Laryssa was born in Sudbury, Ontario, Canada and immigrated to the United States when she was 12. She holds a B.S. in Computer and Information Sciences and an MBA with a concentration in Management Information Systems. She resides in Austin, TX.