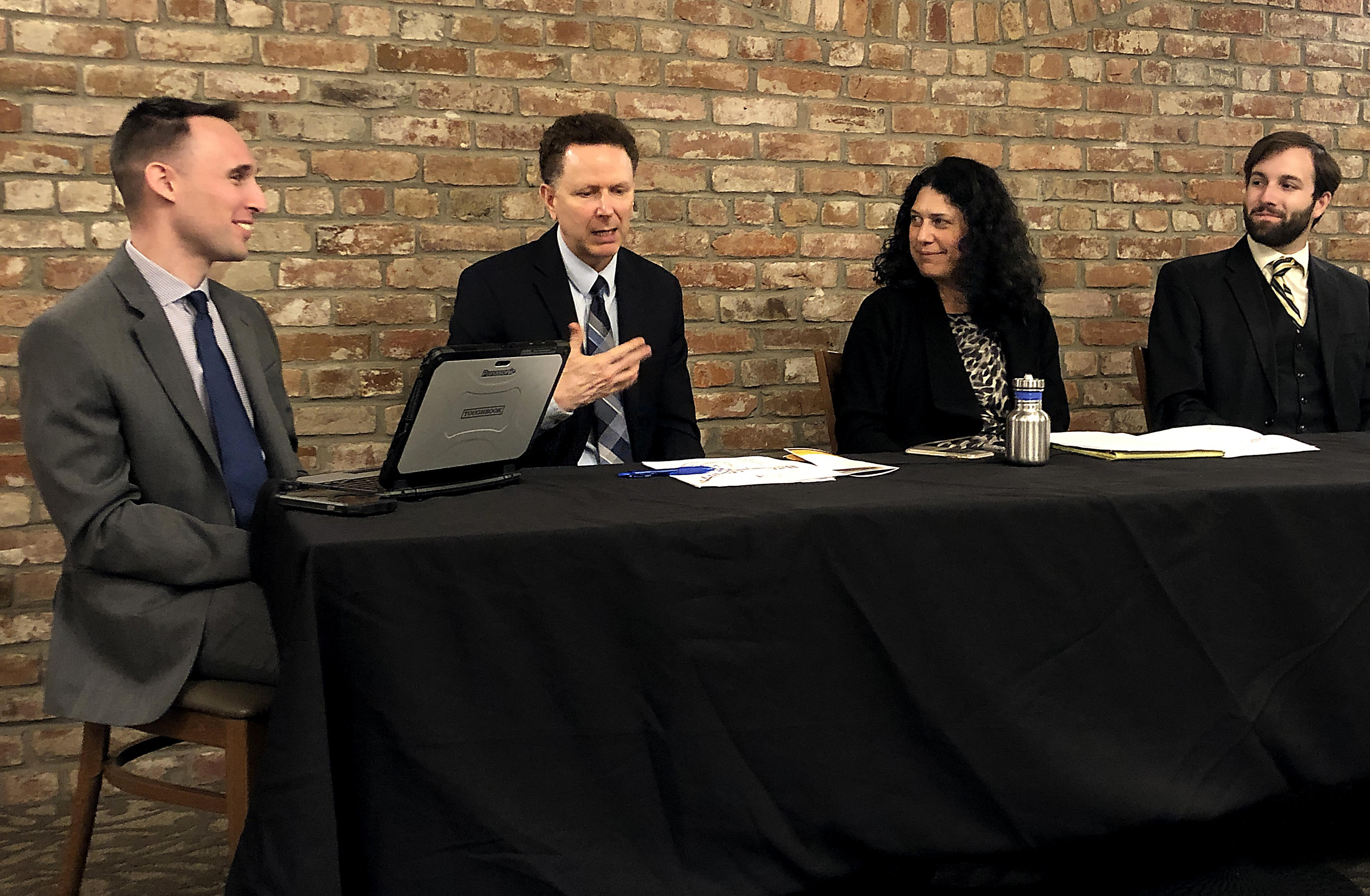 Transportation Sustainability Research Center (TSRC) and California Department of Transportation (Caltrans) recently hosted a workshop that helped public agencies and innovative mobility companies come together for an afternoon of Understanding Modal Access/Egress for California Rail Stations on Nov. 19, 2019 at the State Capital in Sacramento.
"The workshop facilitated a lively dialogue among a diverse array of public agencies, private companies, non-profits, and policymakers that allowed participants to exchange ideas on supporting multimodal travel and first- and last- mile connections to rail stations," says conference organizer Adam Cohen, TSRC researcher.
Attendees learned how innovations in mobility (e.g., shared mobility, micromobility, automated vehicles) have the potential to transform access to California rail stations and mobility hubs. The interactive workshop also featured discussions on how public agencies are incorporating innovative mobility into station area planning, how they are preparing for changes in transportation, and challenges they would like to solve.
Introductions came from Caltrans, the California High-Speed Rail Authority, and University of California Berkeley.
"This was a wonderful opportunity to bring key players together to explore a range of transportation strategies and public policy approaches. Public-private partnerships were emphasized throughout the conversation, with government providing proactive leadership in policy and best practices that guide and prioritize the public good; social equity; and traveler convenience, safety, and security," says TSRC Co-Director Susan Shaheen and Professor of Civil and Environmental Engineering.
The first half of the workshop featured a panel from the Bay Area Rapid Transit (BART) District, Altamont Commuter Express (ACE), San Joaquins Amtrak, and San Francisco International Airport (SFO). These agencies discussed how the growth of shared mobility has impacted their stations and terminals, infrastructure, and parking demand.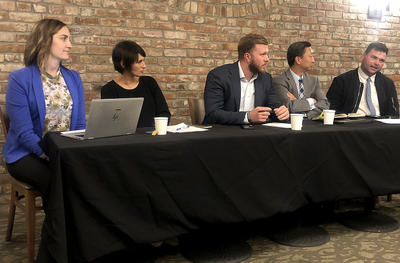 A second panel representing the California Bicycle Coalition (CalBike), Lime, Uber, and Via discussed private-sector perspectives on station access and multimodal planning for micromobility (cycling, bikesharing, and scooter sharing); microtransit; and transportation network companies (also known as TNCs, ridesourcing, and ridehailing).
The workshop also featured a spotlight presentation by Kyle Gradinger, the Assistant Division Chief for Caltrans Division of Rail and Mass Transportation who discussed California's Integrated Travel Project (Cal-ITP).