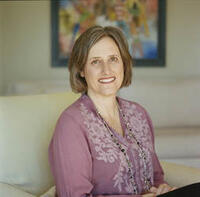 Congratulations to Civil and Environmental Engineering Professor Joan Walker on her recent appoint as CEE Department Chair, effective July 1, 2023.
She takes the reins from Professor Mark Stacey, who has led the department over the past four-and-a-half years through the unprecedented challenges of the COVID-19 pandemic and UAW strike. Under his stalwart leadership, the department hired 10 new faculty members; launched the CEE Beavers Teaching Fellows program; collaborated with the dean's office to develop a plan for temporarily relocating CEE classrooms and faculty, staff, and student offices out of Davis Hall to Soda Hall when it becomes available; and advanced efforts to create a more inclusive department climate.
Joan is known for her outstanding research in travel behavior analysis and transportation demand modeling. She is the recipient of an NSF Faculty Early Career Development Award as well as an NSF Presidential Early Career Award for Scientist and Engineering (PECASE), the 2020 Zephyr Leadership Award, the 2022 Institute of Transportation Studies Faculty of the Year Award, and is a two-time national champion concrete canoer for Cal. She is currently Vice Chair of Diversity, Equity, Inclusion, and Belonging for CEE and co-director as well as core faculty member of the campus initiative on Global Metropolitan Studies (GMS).
In addition to her work with GMS and her substantial departmental committee service, Joan's record of leadership contributions include Acting Director for the Institute of Transportation Studies (2017-18 and 2012) and membership on many campus committees, including the Chancellor's Advisory Committee for Work-Family Issues, the Chancellor's Advisory Committee on Sustainability, the UC Berkeley Senate Committee on Parking and Transportation, the Senate Committee on Research, and the Senate Committee on Prizes. Widely respected by her professional colleagues, Joan has served as Chair of the Travel Demand Committee for the Transportation Research Board of the National Academies and co-founded the nonprofit Zephyr Foundation working to advance travel analysis to improve society. Joan is a second-generation Cal alum (BS CE '91), following her father (MS CE '64), and she sits on the Board of the environmental engineering company he founded, Larry Walker Associates.