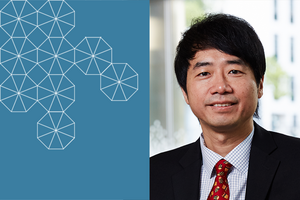 ITS Berkeley is excited to welcome Chai K Toh to the ranks of our ITS Senior Fellows.
He joins Randy Iwasaki, President and CEO of Iwasaki Consulting Services, Inc.; Bill Quirk, former California State Assembly Member, Dr. Banavar Sridhar, Principal Engineer at Universities Space Research Association (USRA), Moffett Field, CA; Shari Tavaf, PE, President / CEO of STRADA EC, LLC (alumna); Egon Terplan, Robert S. Cornish Endowed Chair of Regional Planning and Lecturer in City & Regional Planning at UC Berkeley, Johanna Zmud, a Principal at RSG. Mark Dowd, Director of Zero Emission Vehicles, and Jeff Morales, Managing Principal at  InfraStrategies, will continue as ITS Senior Fellows.
The ITS Senior Fellow program recognizes individuals who have made extraordinary contributions, have excelled in the transportation field,  and have a desire to improve transportation education, research, and practice through collaboration with ITS faculty, staff, and students. 
Dr. Chai K Toh FREng is an International Fellow of the UK Royal Academy of Engineering (2019). A technology corporate executive and university professor, he pioneered Wireless Digital Traffic Signs and mobile ad hoc networks. He has worked in the field of vehicular ad hoc networks (car2car) for over 20 years. Read more about Dr. Toh.