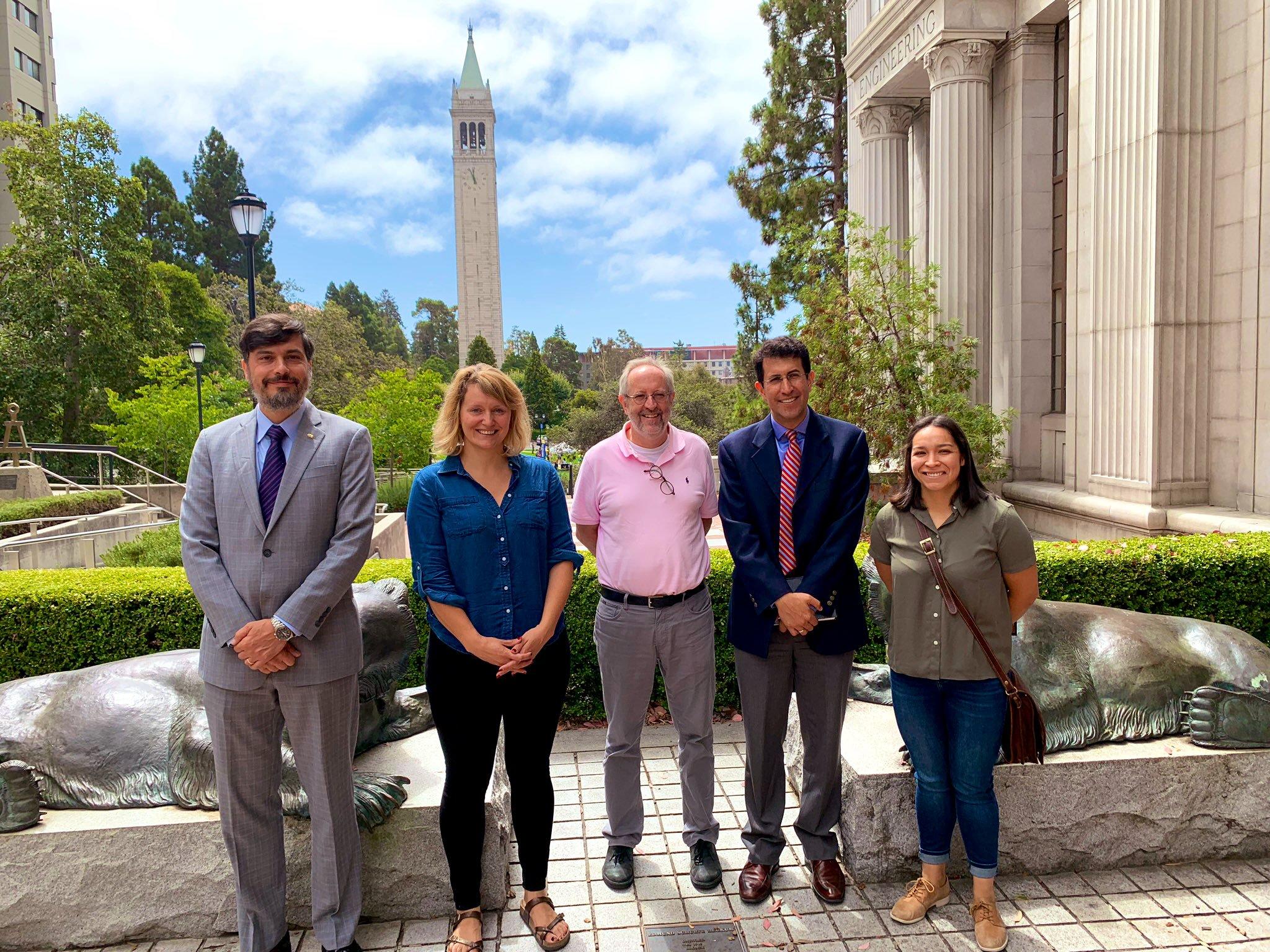 Assemblymember Buffy Wicks, who represents the 15th Assembly District encompassing the cities of Berkeley, Emeryville, Richmond, and parts of the City of Oakland in the East Bay, met with several UC Berkeley groups on Aug. 30, 2019, including the Institute of Transportation Studies Berkeley, School of Public Health and the Terner Center for Public Housing.
 ITS Berkeley Director Alexandre Bayen, Associate Director Daniel A. Rodriguez, and Robert Horonjeff Endowed Chair in Civil Engineering Michael Cassidy met with Wicks to talk about some recent and high-profile research projects at ITS, including our statewide leadership at the University of California Institute of Transportation Studies, where Transportation Sustainability Research Center Co-Director Susan Shaheen was recently named as the Innovative Mobility Director at UC ITS. As director, she is leading the California Innovative Mobility Initiative (CA IMI), a UC ITS partnership with the State of California, local and regional governments, non-governmental organizations, and private-sector businesses.
Wicks was also very interested in learning about ITS Berkeley's research on connected and automated pilot tests in California, which Partners in Advanced High Technology have been integrating technology on large trucks, our research into the rise of navigational app induced congestion in residential streets and methods to mitigate congestion and hazards, our studies in the how the roles of transportation network companies in future last mile solutions for transit are impacting our roads, and our ongoing integrated corridor management projects in California and the I80 corridor in particular.