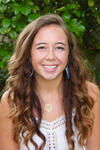 Congratulations to Transportation Sustainability Research Center Survey Researcher Jacquelyn Broader on earning a VCRO Spot Award in recognition of her oustanding efforts in advancing transportation research on road charge and shared mobility.
"Within the past year, Jacquelyn was a team member providing instrumental support in the development of a USDOT and National Cooperative Highway Research Program playbooks on automated vehicles, supported two Caltrans projects on road charge, and assisted with two projects for the California Air Resources Board. In addition to these projects, she also supported the implementation of an industrywide survey of Mobility on Demand practioners and co-authored two reports on shared mircomobility, public transit, and curbside management. She also quickly stepped up to critically assist on multiple complex and short-notice projects. In addition to this work, she has worked closely with graduate students on expert interviews, focus groups, and novel research methods, such as photovoice. Because of these efforts and her eagerness to volunteer and take on additional tasks to help our team, Jacquelyn has not only earned this Spot nomination, but also the respect and gratitute of her colleagues, project partners, and peers at TSRC."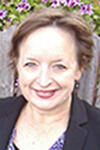 Congratualtions to ITS Assistant to the Director Helen Bassham on earning a VCRO Spot Award for keeping ITS and the ITS Director on track, reminding him and the rest of the leadership team of meetings, deadlines, and communications that required response, as well as changing campus operations and administrative processes and requirements especially in this recent period  like no other. The volume and pace of work were exceptionally intense.
"I am particularly appreciative of her skills at both juggling so many different things at once making sure nothing is left unattended or undone, and also at digging into the details thinking through all steps and all potentialities and ensuring that we haven't missed anything and are prepared for any possibility...Helen truly exemplifies "We focus on service." Despite all those activities going on simultaneously, in every one of her interactions she always made the other person, whether they be faculty, student, or other staff, feel like their needs were the most important thing she was working on. She would provide communication, clear roadblocks, and see each issue through to completion. She always made time for mentoring and coaching other staff, as well."
Congratualtions to TechTransfer Work Zone Safety Training Program Manager Bernadette Tan Edwards on earning a VCRO Spot Award for assisting in the marketing, leading production on Zoom and YouTube, and following up with participants of the ITS Applications of Data Science and Artificial Intelligence to Equity, Race, and Inclusion in Mobility and Transportation seminar series.
"Bernie did not just implement the activities necessary for the seminar, she owned the activities! Throughout the semester she pushed for better marketing both through her own efforts but also reminding us of current registration counts and suggesting underrepresented participant groups. She has provided insights for our introductions to improve the marketing, such as adding in what we discussed last week in order to inspire listeners to perhaps look up past seminars, letting them know what's coming in the next couple of seminars. The efforts that she made exemplify several of our operating principles including focus on service, accountability to each other, and simplification. All in all, Bernie has been 100% committed to the success of the seminar and we have witnessed the positive results of her involvement."

Congratulations to TechTransfer Instruction Delivery Team Member Fredda Olivares who received a VCRO Spot Award for her work on the AV-12 Airport Systems Planning and Design class last year.
"Before May 2020, Fredda had never delivered an online class. When the pandemic started and TechTransfer was no longer able to offer live events, Fredda quickly and efficiently jumped in and learned how to develop, coordinate, and deliver online classes. Included in her online deliveries was the AV-12 Airport Systems Planning and Design course. We've offered this 4-day short course annually for 48 years as a live, on-campus event. With 16 instructors (who had never taught online), and 32 hours of instruction, converting this to an online class was a huge undertaking, but Fredda made the successful transition in a couple of months. I believe this exemplifies our operating principle of we imagine and innovate. Not only did Fredda convert this course into an online event, but with her outreach efforts, it was equally as successful online as it's been as a live event."

Congratulations to ITS Communications Director Amanda Cairo who received a VCRO Spot Award for building community and morale and for elevating ITS research and people this year.
"During the most challenging times this year, Amanda made ITS better by above-and-beyond efforts that improved communications and community for graduating students, continuing students, and incoming students; gave voice to and elevated concerns from staff and made holidays more festive through her leadership on the Morale Committee; reflected on and began addressing anti-Black racism through the Anti-Racism working group; and did all of this at a time of tremendous change and stress due to the covid-19 pandemic."