Institute of Transportation Studies Berkeley Associate Director and City and Regional Planning Professor Daniel Rodriguez and Transportation Sustainability Research Center Co-Director and Civil and Environmental Engineering Professor Susan Shaheen recently contributed chapters to the newly published book Cycling for Sustainable Cities
Summary
How to make city cycling—the most sustainable means of travel—safe, practical, and convenient for all.
Cycling is the most sustainable means of urban travel, practical for most short- and medium-distance trips—commuting to and from work and school, shopping, visiting friends—as well as for recreation and exercise. Cycling promotes physical, social, and mental health, helps reduce car use, enhances mobility and independence, and is economical for both public and personal budgets. Cycling should be made feasible for everyone and not limited to especially fit, daring, well-trained cyclists riding expensive bicycles. Cycling for Sustainable Cities shows how to make city cycling safe, practical, and convenient for all ages and abilities.
After discussing the latest cycling trends and policies around the world, contributors consider specific aspects of cycling. They examine such topics as health benefits; cycling facilities, including traffic-protected bike lanes; cycling incentives; the needs and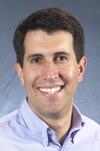 preferences of women, children, and older adults; and equity and social justice. Expanding on the earlier book, City Cycling, they explore cycling developments in Asia and Latin America and analyze cycling evolution and innovations in New York, London, Paris, Amsterdam, Copenhagen, Portland (Oregon), and Sevilla. Taken together, the chapters show that successful promotion of cycling depends on a coordinated package of mutually supportive infrastructure, programs, and policies.
ITS Professor authored chapters:
10  "Bikesharing's Ongoing Evolution and Expansion "by Elliot Fishman and Susan Shaheen


16  "Cycling in Latin America" by Carlosfelipe Pardo and Daniel A. Rodriguez, with Lina Marcela Quiñones 
ITS Alumni authored chapters:
7  "Programs and Policies Promoting Cycling" by Eva Heinen and Susan Handy
9  "E-bikes in Europe and North America" by Christopher R. Cherry and Elliot Fishman
12  "Children and Cycling" by Noreen McDonald, Eleftheria Kontou, and Susan Handy