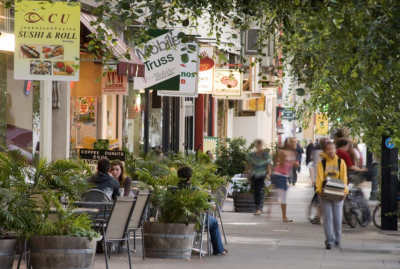 This article originally appeared on the CED website.
To say the least, the end of the spring semester for many UC Berkeley students was not typical. By the middle of March, the campus had cancelled all in-person classes due to an unprecedented world-wide pandemic. The month of May produced the university's historic first online graduation on Minecraft, and students entered a bizarre summer break.
As the rest of the year unfolded virtually, the consequences of the coronavirus altered the course of summer internships or completely terminated them across the country, greatly impacting the opportunities of CED's students.
In response, CED's Department of City & Regional Planning (DCRP), led by DCRP Professor Karen Chapple, set up a summer's worth of paid internships in a matter of a few weeks for 35 students, mostly at the graduate-level, who had other opportunities cancelled due to COVID-19. 
"Because of DCRP's extensive and dedicated alumni networks, we were able to put together almost a dozen exciting projects within a week of reaching out," Chapple said. "Our super busy and high-achieving alums somehow found time to mentor our wonderfully talented students."
Other faculty mentors stepped forward to help with specific groups— including Professors Karen Frick, Betty Deakin, Charisma Acey, Zachary Lamb, Carolina Reid, and Jason Corburn, Chapple added.

Some of the projects involved supporting local government agencies in responding to COVID-related challenges.

One team of students partnered with the City of Berkeley's Office of Economic Development (OED) under the direction of two M.C.P alumni, Eleanor Hollander and Jordan Klein.
The students split into two focus areas, the first guided by data, viewing the Berkeley economy and local business throughout the pandemic with an analytical lens while the other operated as a rapid response team— identifying sectors of the local economy, such as restaurants, childcare, personal services, that needed immediate relief. 
Jen Hu (Data Science '21), Emmanuel Lopez (M.C.P. '20), and Yuquan (Wendy) Zhou (M.C.P. '20) comprised the data group. Rachel Durney (Urban Studies '22), Honora Montano (M.P.H. & M.C.P. '21), and Andrew Tate (M.C.P. '20) researched potential strategies for the City to support local business approach pandemic-related challenges.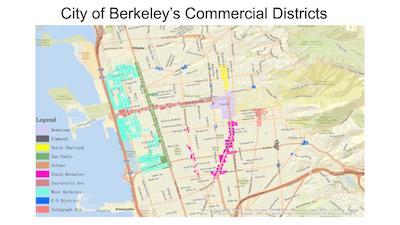 THROUGH THEIR WORK, LOPEZ, HU, AND ZHOU ANALYZED AND DOCUMENTED THE PANDEMIC'S FINANCIAL IMPACT ON TEN OF
BERKELEY'S COMMERICIAL DISTRICTS.
COURTESY EMMANUEL LOPEX
Hu, Lopez, and Zhou compared Berkeley businesses last year to this year during this time, based on markers like revenue projection and performance. This review included noting net losses from sales tax revenue and the absence of customers as well as using data visualizations to map the distribution of business closures across Berkeley's business districts. 
To answer their research questions, the students dove into the City's various data infrastructures and implemented various new data collection practices. According to the team, such work will allow the city to eliminate human error and save processing time in the event of future emergencies. 
And even while the city has suffered from its main stream of profit leaving, Lopez added, the city of Berkeley benefits from its student population and their ability to help.
"There are so many cities in California and across the United States that do not have UC Berkeley students to help them." Lopez said, "In fact, they might not have any university students to be able to help them tackle this problem. They are in a much worse boat than the city of Berkeley because of that."
On August 17, the cohort rounded out their work by providing OED and other city agencies with a presentation that summarized Berkeley's financial "state of being". The overview will aid city council members in leading their districts with appropriate action and policy to address the most pressing issues. 
While Lopez, Hu, and Zhou spent late June through early August fielding a data-driven approach to the virus, the project's other half—Durney, Montano, and Tate— keyed in with a few local industries, such as personal services, food service, and childcare, who had been negatively affected by economic shutdowns. 
The group conducted research on how local government could assist businesses impacted by challenges such as reduced customers, supply chain disruptions, and health and safety issues.
The team supported city staff in hosting roundtable discussions and events with local business owners about how to safely operate their businesses, such as moving operations out of doors. Such discussions directed owners towards helpful city resources as well as offered a chance for businesses to connect and share ideas.
In the later half of July, Montano and Durney focused their research on the early childhood and education sector of Berkeley's economy. Together with the OED, the duo prepared a survey of childcare providers with the goal of enabling the City to better understand their specific challenges, such as staff shortages and limited operation spaces, in order to design effective solutions.
One larger problem, according to Montano, is the lack of a national, standardized early childhood education program— leaving families with young children with no universal guarantee of early child care and education. On top of that, the sector suffers from long standing equity issues, including low salaries and pay discrepancies by race and gender.
"Many childcare businesses were barely making it before the pandemic and now with all the additional challenges, it's even harder," she said. "There's a lot of innovation and smart, passionate people in the early childhood field, but it has been discouraging at times to see the depth of the challenge and how structural it is— you can't just make a band aid fix."
The team's summer project wrapped up with a presentation for local government officials, including members of the Berkeley City Council. Durney and Montano shared the results of their survey, which included responses from 68 local child and family-serving businesses.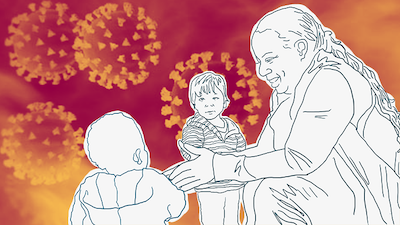 COURTESY UC BERKELEY CENTER FOR THE STUDY OF CHILD CARE EMPLOYMENT
Montano and Durney found that almost 60% of childcare centers in Berkeley surveyed are working at reduced capacity in some form — operating hours, staff or number of children served. This matches broader national trends. The survey also found that a majority of childcare providers have lost income and many are in danger of closing altogether due to pandemic related challenges. 
"The gravity of the situation is something that [our survey] really communicated to me," Durney said.  "COVID has really exacerbated funding issues everywhere...but in some ways, it's like looking for silver bullets because a lot of the problem is the need for investment." 
Within their report, Durney and Montano also presented a series of recommendations on how Berkeley can back the childcare sector against the backdrop of COVID and its health, safety, workforce and economic challenges.

One idea mentioned securing new partnerships with BUSD and the Berkeley Parks Department for outdoor space use. Durney and Montano laid out examples of strategies from other communities across the globe that Berkeley could look to implement as well. 
For example, Los Angeles and Seattle established a website to facilitate connections between local mask manufacturers and small businesses in need of supply, according to the duo's presentation. 
Montano, who is pursuing Masters degrees in city planning and public health, felt that the project was a great world application of her dual degrees. 
"I've been very focused on sustainability, environmental planning, and climate change in my programs," Montano said. "It's been great to think about another facet of planning and how our local economies are a very important part of sustainability." 
Montano also applauded DCRP for their fast realization of a need and response at the beginning of the summer. 
"DCRP took a really nimble and quick moving approach to this gap [of] students not getting the internship opportunities that they needed," Montano said. "The department and professors really quickly pivoted and used their substantial networks to put together these great projects for students to be able participate in and have a paid internship opportunity this summer."