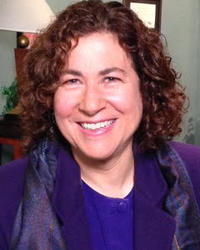 University of California San Diego's Linda Hill presented Early results from the LongROAD study: A five-city observational study of 2990 older drivers on October 5, 2018 in 290 Hearst Memorial Mining Building at 4 p.m. 
Abstract
Many age-related health conditions may impair safe driving ability, such as those affecting vision, cognition, neck flexibility. Though older drivers are in fewer crashes than their younger counterparts, such health conditions may cause increased frailty in this population, which means those who drive are more likely to be injured in the case of a crash. In addition, older drivers are more susceptible to impairment by alcohol, medications, cannabis and other drugs due to delayed metabolism and co-morbidities. The LongROAD study aims to explore the roles of medical, behavioral, social, technological, and environmental factors in safe driving among older adults. The study enrolled 2990 older drivers in sites in five states (Ann Arbor, MI; Baltimore, MD; Cooperstown, NY; Denver, CO; and San Diego, CA) from July 2015 through March 2017. LongROAD collects self-reported and objectively-measured health, functioning, and driving behaviors, objective driving data (from a device collecting global positioning, accelerometer measurements, etc.), medical record information, medication history, and state motor vehicle driving records. This presentation will report on early findings, based on data collected at baseline and one-year post enrollment.
Friday, October 5, 2018 - 4:00pm
290 Hearst Memorial Mining Building
Presenter
Dr. Hill is a Professor in the Department of Family Medicine and Public Health at UCSD. She is the  Director of the UC San Diego Training, Research and Education for Driving Safety (
treds.ucsd.edu
),  the UCSD-SDU General Preventive Medicine Residency, the Center for Human and Urban Mobility, and senior staff physician at San Diego Family Care.  She is engaged in prevention research and teaching with current/past support from the NIH, the California Office of Traffic Safety, Robert Wood Johnson, American Cancer Society, and Health Services Resource Administration, and the AAA Foundation For Traffic Safety, including research in injury prevention, driving safety, obesity, decision making, compliance, physician training, physical activity, and refugee health.