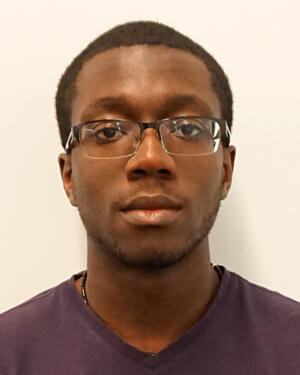 Congratulations to Department of City and Regional Planning doctoral candidate Dagin Faulkner on being selected as a 2023 RSA Security Scholar.
As an RSA Security Scholar, Faulkner will attend RSA Conference 2023 from April 24-27, 2023 at the Moscone Center in San Francisco, CA, and have the opportunity to present research during the RSAC Security Scholar poster board session.
The RSAC Security Scholar program connects hand-selected brightest up-and-coming cybersecurity students to thought leaders, industry luminaries, peers and conference attendees. The goal is to share knowledge, experience and connections to enrich the discourse on how to stay ahead of cyberthreats.

During the week, scholars:
Participate in a team-building exercise and a casual dinner with their fellow scholars
Enjoy reserved seating at the opening keynote
Listen to speakers from across the globe discuss trends and insights
Network on the RSAC Expo floor with over 300 companies 
Attend an invitation-only dinner with leading experts in the field
Connect and network with program sponsors 
Have the opportunity to join in all RSAC College Day activities
Faulkner is advised by Karen Trapenberg Frick and focuses on cybersecurity governance at the municipal level.