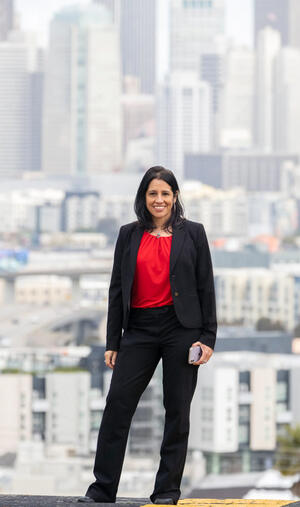 ITS affiliate and Civila and Environmental Engineering Associate Professor Marta Gonzalez is the recipient of a top paper award from IEEE Transactions on Intelligent Transportation Systems, for her research on advancements in smartphone applications for drivers. 
The paper, Safe Driving Using Mobile Phones, examines the use of innovative applications that are integrated inside automobiles to evaluate a vehicle's condition and overall road conditions. Using a smartphone equipped with a three-axis accelerometer, Gonzalez and her co-authors examined the accelerometer's ability to accurately detect movement of a vehicle in which it is placed.  Results show that the accelerometer can detect the slightest lane change or disturbance caused by a pothole.
With increased advancements in embedded hardware, smartphones will only continue to evolve as devices with cutting-edge processing power, sensitivity, and accuracy. When paired with innovative applications, they can become invaluable tools for reducing safety concerns on the road.