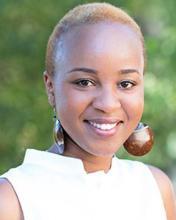 Oxford University's Kagure Wamunyu presented How Ride-Sharing Technology is Impacting Transportation in Africa: The case of Uber in Nairobi on Nov. 17, co-sponsored by the Center for Global Metropolitan Studies
Abstract
As ride-sharing technology companies enter the African Continent to tap into its market of one billion people, African cities are adopting and responding to the technology in different ways. Looking at Kenya, a country that prides itself as the tech hub of Africa, there has been wide-spread adoption of Uber — but not without significant opposition from certain transportation stakeholders. What are the factors that have influenced this adoption of ride-sharing technology as a mode of transportation in Nairobi, and how has government responded to opposition to the disrupter in the transport industry? In addition, are there factors that are influencing Uber's impact on the workforce in Kenya as compared to the US?
Friday, November 17, 2017 - 4:00pm
290 Hearst Memorial Mining Building
Presenter
Kagure Wamunyu is a Sustainable Urban Development PhD student at Oxford University doing her research on the impact of ride-sharing technology on transportation in Africa. Kagure has worked in the ride-sharing industry where she joined Uber in 2015 as the operations and logistics manager for Nairobi and rose to Country Manager for Uber in Kenya, a position she held before leaving the company in July 2017.

Kagure also currently works as the Senior Director for Strategy for East Africa for Bridge International Schools, a social impact organization that seeks to provide access to education to the low income in Africa and Asia. She also previously worked as a research assistant at the Institute of transportation Research and Education and North Carolina State University.

Kagure is a Berkeley MCP alumna (class of 2015) and holds a BSC in Civil Engineering from NC State and a BA in Mathematics from Meredith College.