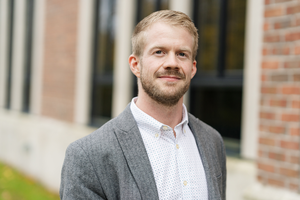 Resource Systems Group, Inc. Senior Consultant Ted Mansfield, PhD, presented Incorporating Health Into the Transportation Planning Toolkit October 7, 2022.
Abstract: In recent years, tools and methods to estimate the health impacts of transportation systems have evolved substantially. However, the integration of such tools into transportation planning processes has lagged. This seminar will provide an overview of transportation health impacts and the tools available to estimate these impacts, then present three case studies illustrating how health considerations can be embedded within prevailing transportation planning tools. The first case study describes integrating a health impact model with a traditional four-step travel demand model to support a scenario planning process in Raleigh, NC. The second case study illustrates how data collected via a smartphone-based household travel survey was used to support an assessment of walking and biking behaviors in the Minneapolis-St. Paul, MN region. The final case study demonstrates the development and calibration of a bicycle travel demand model in the Salt Lake City, UT region, leveraging travel survey and passively collected big location data. The seminar will close with a framework for embedding health considerations within the transportation planning toolbox—from travel surveys, to travel models, to project prioritization processes.
Bio: Ted Mansfield, PhD, is a transportation data scientist at RSG interested in building custom software tools to estimate the health and equity impacts of transportation systems, integrating health considerations into prevailing transportation planning tools, and leveraging new data sources to better understand travel behavior. His research has explored how the built environment shapes transportation health impacts, including air pollution, physical activity, and safety impacts. He is member of the Transportation Research Board's Transportation and Public Health Committee and Urban Transportation Data and Information Systems Committee. Prior to joining RSG, Ted was a data science postdoctoral fellow in the Office of the Secretary at the U.S. Department of Transportation, where he played a key role in USDOT's Safety Data Initiative. When not thinking about new ways to bring health and transportation together, Ted enjoys riding his bike (sometimes with his dog in tow), playing the clarinet, and home-brewing kombucha.