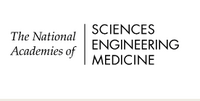 ITS Berkeley was in strong force at the online Conference on Advancing Transportation Equity, convened by the Transportation Research Board and supported by the U.S. Department of Transportation on September 9, 10, 13, and 14, 2021.
The conference featured all areas of transportation practice and research, including those that address links between transportation and housing, telecommunications, health, policing, or economic development.
Presentations featured those working on the front lines of transportation equity and justice within community-based and non-profit organizations. Participants will represent a wide range of lived and professional experiences and discuss how diverse perspectives are included in policy development, project selection, and mitigation to advance transportation equity.
Regional Roundtable – Where L Stands for Everyone: Equitable Transit-Oriented Development in Chicago session Mobility Justice in Chicago (Alumni Jesus M. Barajas, UCLA)
Poster Session: Equity and Technology Can Sharing Economy Platforms Increase Social Equity for Vulnerable Populations in Disaster Response and Relief? A Case Study of the 2017 and 2018 California Wildfires (Recent alumni Stephen Wong, University of Alberta)
Poster Session: Measuring Equity through Safety Performance Factors Affecting Pedestrian Fatalities by Race (Alumni Rebecca Sanders - Safe Streets Research & Consulting)
Poster Session: Equitable Engagement Pivoting active transportation community engagement planning during the COVID-19 pandemic (Katherine Chen – UC Berkeley SafeTREC)
Technical Session: The Long and Short of It: Engaging Communities in Planning During and After the Pandemic (Susan Shaheen — UC Berkeley TSRC)