When the Coronavirus pandemic sent UC Berkeley Faculty, Staff, and Students home in March 2020, no one was expecting the workplace hiatus to last as long as it has. With a number of retirements that were already slated and a few retirement incentive opportunities taken, ITS Berkeley centers said goodbye to longtime employees in small gatherings and over Zoom. Even though the send off was bittersweet, ITS Berkeley recognizes the hard work and dedication our directors, staff, and faculty have given over the years.

Maggie Paul Lazar

Maggie Paul Lazar, the Administration Manager and the Lab Safety Coordinator of the UC PRC Berkeley, has retired after 30 years of service. During this time, she has been a cornerstone of the Pavement Research Center structure. As the Administration Manager, she made sure all the technical staff could focus on research. She was instrumental in staff retention and promotion as well. As the Lab Safety Coordinator, Maggie made work safety a maximum priority, meticulously managing to ensure the existing and new work safety requirements and best practices were incorporated by staff and facilities. She was also recognized with a Spot Award for going above and beyond her job by helping the Center when the director stepped down and left the University in late 2014, the center's principal funding source had just been awarded, and the previous contract was undergoing a complicated close-out. In response, Maggie, in addition to her regular duties, stepped in to cover many functions and tasks the director would normally handle to place and kick off the new award and close out the old award. She was also highly engaged in the recruitment and hiring process of a new laboratory manager, and onboarding and assisting the newly appointed Director. She was instrumental in getting the UC PRC through the transition period leading up to those hires, and in getting the new leadership up to speed once they were in position.
"Her diligent work effort not only facilitated a successful management environment, but also improved the productivity, safety, and work atmosphere of the center," says UC PRC Berkeley PI Angel Mateos. "We'll miss her positive attitude and her constructive spirit."
David Rapkin
David Rapkin has been the Calibrations Manager of the UC PRC Berkeley for 16 years. During these years, he managed to keep all the Center's testing machines and other equipment working optimally. Highly skilled with electronics, he was able to provide the UC Davis and UC Berkeley staff of the Pavement Research Center with support that goes beyond civil engineering knowledge and that served to expand the possibilities of our research. Dave has shown the Center that quality is not an act but a habit, and that all of us have a responsibility for it. His support of continued training and quality education have been remarkable and his professionality an example to others.
"Dave's contributions served to keep the quality of our experimental research at the highest level," says Mateos. "We'll miss his expertise, dedication, and diligence."
Tom West

Tom West has been the Co-Director of PATH since the California Center for Innovative Transportation (CCIT) and PATH merged in 2011, having joined UC Berkeley in 2008 as the CCIT Director. Tom has provided tremendous leadership and fostered important industry and government relationships for CCIT and PATH over the last 13 years and brought UC Berkeley research and researchers to the forefront. He continues to be a strong advocate for new and emerging technologies and growing the University's close partnership with Caltrans. Additionally, Tom serves as a member of the Board of Directors of the Intelligent Transportation Society of America (ITS America) and is also the Chair of the ITS America State Chapters Council. Prior to joining UC Berkeley, he worked for over 20 years with the California Department of Transportation in a variety of capacities, including serving as the Chief of Research and Innovation and as the statewide ITS liaison for all 12 Caltrans district offices.
 "Tom's contributions to PATH, ITS Berkeley, and the Transportation industry have been tremendous," says ITS Director Alexandre Bayen. "His depth and breadth of knowledge and his gregarious personality will be deeply missed."
Bob Meade

Bob Meade has served as the Chief Operations Officer for PATH since 2010. Meade has a diverse background in the management of research and the implementation of new technologies and has overseen a variety of projects during his tenure. He was recently involved in the development of a strategic plan for the deployment of connected and automated vehicle technologies in California. During the pandemic, Bob took on additional responsibilities to assist staff working from home and ensure research work could continue as seamlessly as possible. Bob was awarded the 2020 ITS Culture of Excellence Award in recognition of his sustained contributions to the smooth operations of PATH and instilling calm and confidence during extraordinary circumstances. He was also recognized with an Achievement Award for orchestrating multiple moves of people, furniture, and belongings between buildings or from off-campus locations to on-campus locations amidst a merger of two large transportation research centers (CCIT and PATH) and his willingness to work nights and weekends to keep multiple moves on schedule, with minimal impact to employees; initiating actions without a prompt; knowing the necessity to complete moves in a timely, efficient, and non-distracting manner to projects conducted by most PATH employees; and exceling in every aspect of the UC Berkeley Operating Principles.
 "Robert has demonstrated an unparalleled willingness to support his PATH colleagues," says West. "His exceptional commitment to our organization will be missed."
Ching-Yao Chan

Dr. Ching-Yao Chan is a long time PATH researcher and program manager, Berkeley DeepDrive Associate Director, and a UC Berkeley alum. Ching-Yao began his career at Berkeley by earning an MS in Mechanical Engineering in 1985 and a PhD in Mechanical Engineering in 1988. He returned to the University as a staff member in 1994 and has led research projects on machine learning applications in autonomous driving, vehicle automation, advanced vehicular technologies, and traffic systems. He is a nationally recognized expert in crash sensing and vehicular safety and received the 1998 SAE Forest R. MacFarland Award for his outstanding contributions to engineering education. His Demonstration of Bus Automation Technology in San Diego, CA won the prestigious Best of ITS Research Award from ITS America in 2004. Ching-Yao earned the 2020 ITS Team Leadership Award for mentorship, encouragement, and promotion of others, and for dedication and success in building and sustaining teams.
 "As his many staff, students, and visiting scholars will attest, Ching-Yao has excelled and been selfless in his guidance, encouragement and promotion of others including his recent efforts to build, sustain and lead the Berkeley Deep Drive program as Associate Director," says West. 
Joe Butler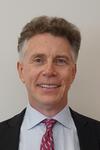 Joe Butler expertly led the Connected Corridors program at PATH for 12 years, moving Integrated Corridor Management research and development from planning to developing to implementing along a section of I-210 in LA County. While managing this group, Joe has demonstrated incredible leadership and commitment to ensure the successful completion of this program, and to ensure that the identified corridor for which the work occurs will become a legacy laboratory that will inspire UC research efforts for years to come.
 "Joe's greatest attribute has been his ability to lead and maintain excitement in a team comprised of faculty, students, professional staff and consultants and our sponsoring partners through a long lasting and vitally important research and development program," says West.
He received an Achievement Award for his sustained leadership and commitment to Connected Corridors, which has been a significant national contributor to leading edge knowledge in the area of integrated transportation corridor management of vehicles and systems including novel modeling techniques, data science, project planning and systems engineering, as well as organizational change management.
Alexander Skabardonis

Alexander Skabardonis, an internationally recognized expert in traffic flow theory and models, traffic management and control systems, design, operation and analysis of transportation facilities, intelligent transportation systems, energy and environmental impacts of transportation, joined ITS Berkeley in 2001 as a research engineer, served as the PATH Director from 2005-2010, and has been a professor at Cal since 2007. He has also been a champion for ITS students, staff, and faculty, and a significant presence at most celebrations and milestones at ITS for the last 20 years. He earned the 2020 ITS Distinguished Legacy Award in recognition of groundbreaking research and exemplary support of student research and education
 "Professor Alex Skabardonis has led a successful career of 38 years at the University to California, Berkeley, which brought the Institute of Transportation Studies international recognition and a network of friends, colleagues, and admirers from around the globe," says Bayen.
Lena Lau Stewart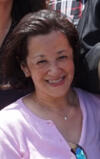 Lena Lau Stewart, BDD/BAIR Administrative Officer, retired after 30 years at UC Berkeley, the last five at BDD/BAIR. During her time at BDD/BAIR, Lena earned a Spot award for her superior work in making sure BDD and BAIR's international visitors' paperwork was processed and their stipends were paid. In a specific case that went on for many months and emails, which was seemingly finally resolved, but turned out payments were issued after they were supposed to be and the visitor received additional checks, despite Lena's request to stop issuing payments.
 "Lena did a great job in unraveling the issue, identifying where the problem was, and getting this to resolution. Without Lena's careful diligence, this may not have been solved," says Angie Abbatecola, Administrative Director for Berkeley Artificial Intelligence Research and Berkeley DeepDrive.
Department of City and Regional Planning
Karen Chapple

Retiring Professor Karen Chapple has been at UC Berkeley since 2001, and was most recently the Chair of DCRP and the Carmel P. Friesen Chair in Urban Studies. She has published countless books and papers, including Planning Sustainable Cities and Regions: Towards More Equitable Development which won the John Friedmann Book Award. In 2017, Chapple received the UC-Berkeley Chancellor's Award for Research in the Public Interest. She was an affiliated faculty member for Berkeley's School of Information, Division of Data Sciences, the Institute of Governmental Studies, Institute of Transportation Studies, and the faculty director of the UC Berkeley Center for Community Innovation. Karen has worked with countless graduate students in multiple disciplines including City and Regional Planning, Environmental Design, and Transportation Engineering. She has studied a wide range of topics in planning, economic development, urban displacement, land use, and governance.
Paul Waddell

Retiring Professor Paul Waddell joined the City and Regional Planning Department at UC Berkeley in 2009. Over the past several years, Waddell has served as PI or Co-PI on numerous research grants from the National Science Foundation, the Environmental Protection Agency, the Federal Highway Administration, and state and local governments. His current research focuses on the assessment of the impacts of land use regulations and transportation investments on outcomes such as spatial patterns of real estate development and prices, travel behavior, emissions, and resource consumption. He has served on the editorial boards of the Journal of the American Planning Association, Transportation Research Part A: Policy and Practice, Journal of Transport and Land Use, Transportation Letters, Applied Spatial Analysis and Planning, and International Journal of Microsimulation. His research is published broadly in journals in planning, geography, transportation, and urban economics.
Jennifer Wolch

Retiring Professor Jennifer Wolch joined the UC Berkeley faculty in 2009 where she served as the first female dean of the College of Environmental Design from 2009 to 2019. Since then, she continued to teach as a professor in the Department of City and Regional Planning. Her past worked focused on urban homelessness and the delivery of affordable housing and human services for poor people. Her most recent work analyzes connections between city form, physical activity, and public health and develops strategies to address environmental justice issues by improve access to urban parks and recreational resources. Jennifer has authored or co-authored over 140 academic journal articles and book chapters. She was awarded from American Planning Association, USC's Raubenheimer Award for Faculty Excellence in Research, Teaching and Service, and received Fellowship from the Guggenheim foundation and the Center for Advanced Study in the Behavioral Sciences at Stanford University, and the Rockefeller Foundation's Bellagio Study Center.