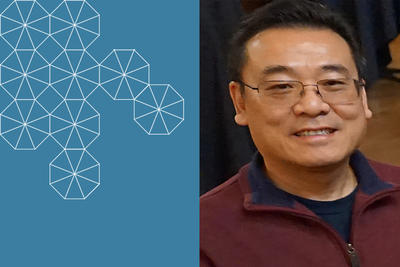 Congratulations to John Li, ERSO Research Administrator, who earned an Achievement Award for sustained, exceptional performance.
John Li deserves an Achievement Award for his sustained excellence managing the exceptionally complex budget of the Berkeley DeepDrive consortium.
Since the beginning of BDD five years ago, John has effectively and efficiently kept track of all of the projects and kept the PIs, management team, and staff regularly informed of the finances. At present, the budget is around $4 million dollars annually, has over 35 PIs, and over 25 projects.
This industrial consortium has about two dozen affiliate members, all on varying agreement and invoicing schedules. John tracks and reports all financials, attends executive level meetings, and contributes to strategic planning and decision-making by providing projections on both revenues and expenses. John is instrumental in keeping the program in healthy financial shape. Even when he away from the office, he always communicates in advance and sends a report before he departs, so BDD staff has the most updated information to make decisions.
John is juggling other groups besides BDD, but he always makes time for BDD and manages to stay on top of everything, which can't be easy to do with all of the other commitments he has. Whether approving daily purchases, aiding in faculty members' HR requests, connecting with the Contracts & Grants unit, creating a Phoebe proposal, or projecting what BDD will have in our accounts in future months, John handles all tasks with efficiency and excellence.
John is a critical member of the BDD team. BDD is grateful for his exemplary service and his accountability to the project.