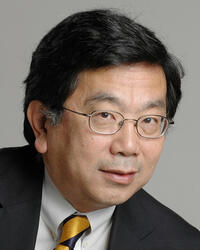 Congratations to Mechanical Engineering  Professor and ITS BErkeley affilaite Masayoshi Tomizuka on his induction to the National Academy of Engineering (NAE) , one of the highest professional honors bestowed on engineers in the United States.
Masayoshi Tomizuka is theCheryl and John Neerhout Jr. Distinguished Professor of Mechanical Engineering. His research focuses on optimal and adaptive control, digital control, signal processing, motion control, mechatronics and their applications in robotics, manufacturing, data storage devices, vehicles and human-machine systems.
The NAE cited his "leadership in control of mechanical systems through innovations applied globally in industry, and education of coming generations of leaders."
The roster of new NAE members also includes ITS Berkeley alumni and friends:
Stephen Gene Monismith (B.S.'77, M.S.'83, Ph.D.'79 CE), Obayashi Professor, School of Engineering, Stanford University, Stanford, Calif. For development of physically-based understanding of freshwater and coastal fluid environments for ecosystem health and sustainable management.
Daniel Sperling (M.S.'79, Ph.D.'82 CE), professor, Department of Civil and Environmental Engineering, University of California, Davis. For leadership and outstanding entrepreneurial contributions in transportation energy, advancing alternative energy policies and promoting government-industry-university collaborations.