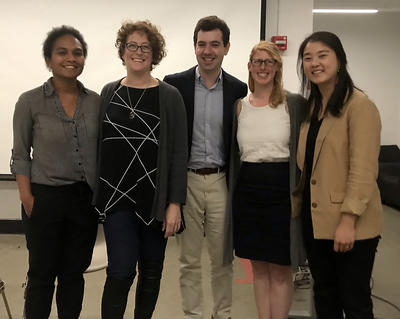 Congratulations to graduating Master of City Planning students for presenting the their professional reports, client reports, and theses at the MCP Symposium Friday, May 17 from 2-5 p.m. in Wurster Hall at the College of Environmental Design. Several students who presented are affiliated with ITS Berkeley and SafeTREC, and were advised by ITS Berkeley affiliated faculty.
In the Advancing Equitable Development session, Abigail Brown presented Getting on Board with Solutions: Public Transit Agencies and the Provision of Homelessness and Substance Abuse Services and Outreach in Transit Stations; in the Bikes and Equity session, Libby Nachman presented Evaluating the Effects of Bicycle Education Interventions on Mode Shift, Confidence, and Riding Habits, Dorry Funaki presented Why don't Women Cycle?, Rachel Om presented Equity-Based Transportation Project Evaluation Framework, and Michael Marks presented Untangling the Impacts of Service and Infrastructure Improvements on Transit; and in the Managing Growth and Neighborhood Change In California session, Simon Hochberg presented An Interactive Tool for Visualizing the Impacts of Statewide Transit-Based Land Use Policy.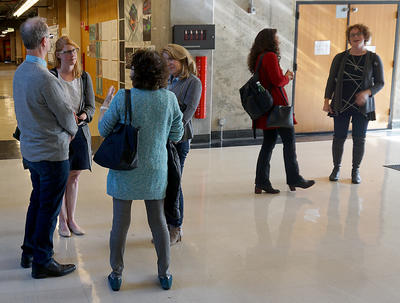 The event concluded with a reception.