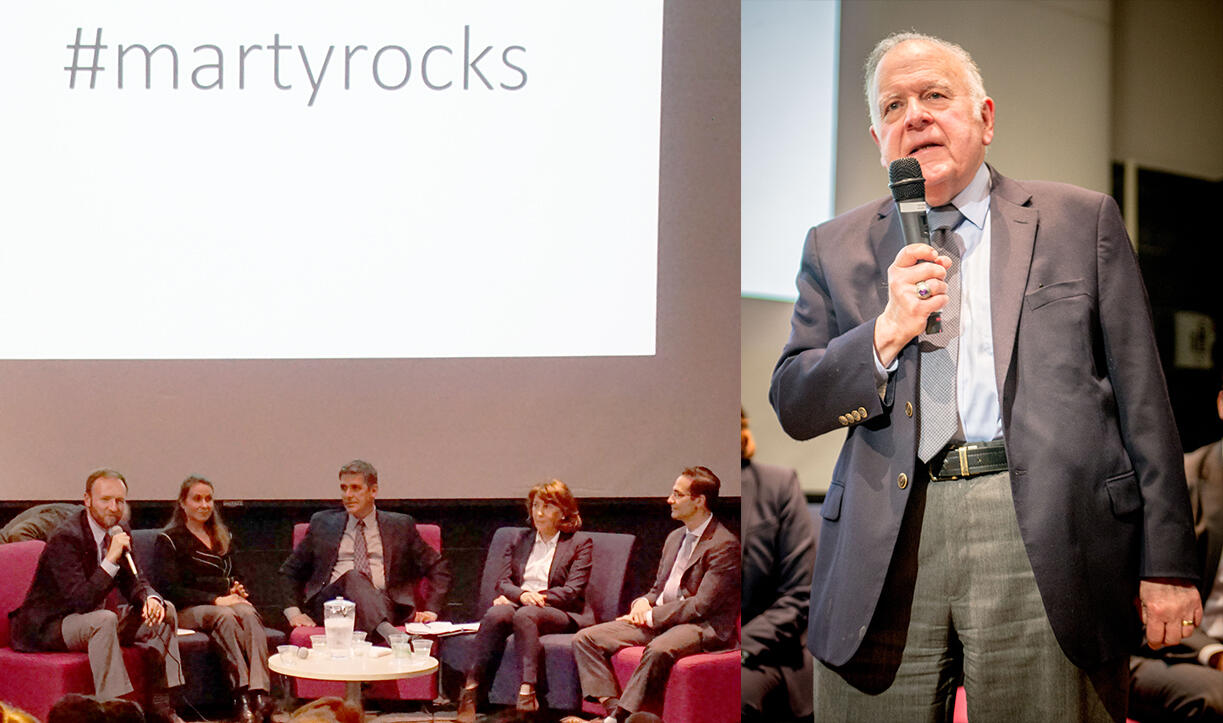 Martin Wachs at the Smart Cities: The future of urban infrastructure 2018 Martin Wachs Lecture held at UC Berkeley. The panel featured former students, post docs and colleagues of Martin Wachs and focused on the discussion of Smart Cities and the role that urban infrastructure and transportation will have. 
ITS Berkeley and the transportation world lost an esteemed colleague, mentor, friend, and scholar Martin Wachs on April 11, 2021. His legacy continues in the lives he touched through his innovative work, collaboration with colleagues, and mentorship of students over the years. Our thoughts are with his wife Helen, his family, and his friends.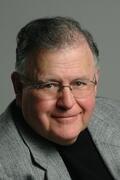 "Marty Wachs was a distinguished scholar and an extraordinarily gifted teacher. He also was a stalwart mentor and friend to many of us," says UC Berkeley City and Regional Planning Professor Emerita Elizabeth Deakin. "His delight in learning, his integrity, his concern for the less fortunate, and his belief that we could make the world a better place set an example for everyone who had the good fortune to know him."
"Another thing about Marty: he was complete, by which I mean that he was not only the consummate professor but also a committed and loving family man, a sports fan, a gardener. He helped his students and colleagues realize that it was possible to excel at work and still have a flourishing personal life."
Deakin worked closely with Wachs during his tenure at UC Berkeley as a Professor of Civil and Environmental Engineering (CEE) and City and Regional Planning (DCRP) from 1996-2006, Director of the University of California Transportation Center from 1996-1999, and Director of ITS Berkeley from 1999-2006. She also wrote a tribute for the Berkeley Planning Journal upon his retirement from Berkeley and was honored to present the Annual Wachs Lecture in 2019. Another testament to his commitment and integrity as a scholar, professional, and educator, the lecture draws innovative thinkers to the University of California to address today's most pressing issues in transportation and was created by students to honor Wachs upon his retirement from the University. The lecture rotates between Berkeley and UCLA, the campuses where he taught.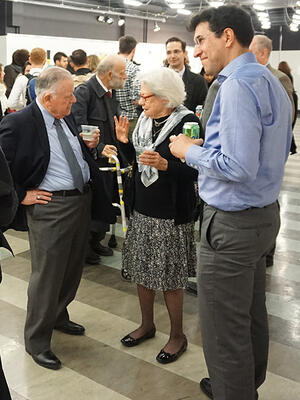 Professor of Urban Studies and Planning at Portland State University Jennifer Dill had the privilege of being a student of Wachs' first at UCLA in the masters program and then, a decade later, as a Ph.D. student ('01) at UC Berkeley.
"The impact he's had on my and many others' careers is impossible to measure. Of course, he taught me a lot about transportation and planning – things that I still use regularly (even just yesterday!). But what I value the most is his role as an advisor and mentor," says Dill. "Marty had an ability to be warm and compassionate, but also clear and direct. He welcomed you into spaces and connected you with people that a grad student would never expect. While as a student we were not equals, you felt respected and valued. He cared about you—your life and your work—and that did not stop after graduation."
"Whenever I was making big career decisions, Marty was there to advise and support. But he was also there to talk about baseball, life, and family. I will miss him dearly and strive to channel him in my role as a teacher, advisor, and mentor."
Wachs joined the UCLA faculty in 1971, where he became a Professor of Urban Planning, served three terms as Head of the Urban Planning Program, and became the first Director of the Institute of Transportation Studies at UCLA (1993-1996). During those 25 years, Wachs built a fine reputation as an educator, mentor, and scholar.
Even at the beginning of UC Berkeley CEE Professor Mark Hansen's career in the 1980s, he knew of Wachs by reputation, but first met Wachs in the 1990s during an ITS Transportation seminar on transit crime at Berkeley. 
"I still remember the seminar quite vividly for its clarity, surprising results, and skillful mix of quantitative analysis and qualitative insight. I immediately incorporated the work into my teaching and enjoyed lecturing about it, perhaps because it gave me an opportunity to "be like Marty" (a pale imitation of course) when I delivered the lecture," says Hansen.
Later, when Wachs joined the Berkeley faculty and served as the Director of ITS Berkeley, Hansen saw a marked emphasis on collaboration in transportation studies with Wachs' joint appointment in DCRP and CEE.
"He really changed the tone of the CE Transportation Engineering group and ITS by making sure that everyone felt comfortable and stressing the importance of treating everyone with respect. I remember the years when Marty was at Berkeley with great fondness," says Hansen.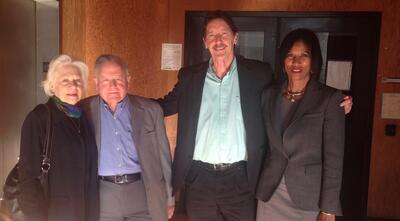 During his time at the helm of ITS Berkeley, Wachs held a deep commitment to the ITS Library, which he considered one of the most important components of the Institute. He supervised close to a dozen PhD students in CEE and DCRP, many of whom are now full professors at highly ranked universities in the US and around the world. He taught a highly rated course in Transportation Policy that filled fast and often overflowed, was an undergraduate student ally, and served on several committees in both departments.
During his tenure as Director, his biggest challenge was to ensure the Institute continued to be strong in traditional transportation areas, to remain loyal to longstanding constituents around the state and to broaden programs in a time of budgetary constraints. Wachs met this challenge by steering the Institute to specialize to a greater degree while reaching out to engage the larger university community more actively in transportation.
When Samer Madanat, now Dean of Engineering at New York University Abu Dhabi, was appointed as Wach's successor at ITS Berkeley, he found a thriving and well-run institution.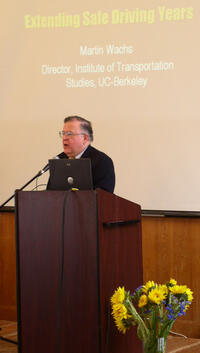 "His high visibility in the domain of transportation policy and finance brought prestige to the already strong transportation programs at Berkeley. He was a highly sought expert by the California legislature on questions of highway finance, and argued strongly in favor of use-based taxes to maintain the health of the Highway Trust Fund," says Madanat. "Marty was a caring colleague, a distinguished scholar, and a thought leader. He will be missed by all those who had the pleasure of working with him."
One of Wachs' greatest accomplishments at ITS Berkeley was to support the founding of University of California Traffic Safety Center (TSC), now Safe Transportation Research and Education Center (SafeTREC), in 2000 with both ITS Berkeley and the School of Public Health. Wachs worked with SafeTREC Co-Director David Ragland and others to win the grant that would promote road safety through teaching, research, and outreach. Since then, SafeTREC personnel have annually taught two graduate courses related to traffic safety and injury control and conducted dozens of studies for state/local agencies and foundations related to road safety. Currently home to about 15 full-time staff and researchers, SafeTREC has supported several hundred undergraduate, graduate, and post-doctoral students, and hosted several dozen visiting scholars over the years. 
"During and even after his tenure as Berkeley ITS director, Marty worked with our students and we consulted with him numerous times on various projects," says Ragland. "We at SafeTREC are deeply saddened by Marty's passing, and we are eternally grateful for his wisdom, encouragement, and support."
During this time, Wachs served on the Executive Committee of the Transportation Research Board for nine years from 1995-2002 and served as the chair in 2000 and Vice Chair in 1999, in addition to serving on and chairing numerous TRB committees. He earned TRB's Carey Award for Distinguished Service and the Pyke Johnson Award for outstanding paper in transportation planning in both 1976 and 2019. In January of 2010, he delivered the Thomas Deen Distinguished Lecture at the annual meeting of the Transportation Research Board. He also was recognized with the Association of Collegiate Schools of Planning Distinguished Educator Award in 2006.
Throughout his career, he authored 180 articles and wrote or edited five books on subjects related to transportation finance and economics, relationships between transportation, land use, and air quality, transportation needs of the elderly, techniques for the evaluation of transportation systems, and the use of performance measurement in transportation planning. His research also addressed equity in transportation policy, crime in public transit systems, and the response of transportation systems to natural disasters including earthquakes. He was one of the earliest scholars to address transportation's relationship to social equity, environmental quality, and community values.
His contributions did not go unnoticed, Wachs was awarded the Guggenheim Fellowship for his exceptional scholarship, two Rockefeller Foundation Humanities Fellowships, a UCLA Alumni Association Distinguished Teaching Award, Distinguished Educator Award of the Council of University Transportation Centers, National Associate of the National Academies (National Academy of Sciences, National Academy of Engineering, National Institutes of Medicine) Lifetime Appointment, and Best Graduate Advisor Award, Best Professor Award, and Best Seminar Professor Award from UC Berkeley DCRP. In 2006 he was named "Member of the Year" by the San Francisco Chapter of the Women's Transportation Seminar and was awarded the lifetime achievement award as "Distinguished Planning Educator" by the Association of Collegiate Schools of Planning.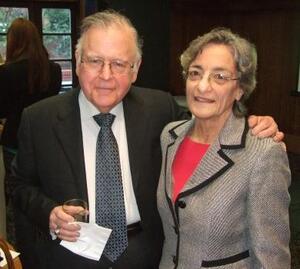 Wachs "retired" twice — once from academia in 2006 and once as a senior principal researcher and director of the Transportation, Space and Technology Program at the RAND Corporation in Santa Monica in 2010, but his passion never diminished as he continued teaching, conducting research, and working on projects, in addition to serving on boards, including the California High Speed Rail Peer Review Group.
"His "retirement" to RAND has not ended his Berkeley teaching – he continues to supervise dissertations and to advise graduate students who consider him their mentor. And surely the RAND staff members are also enjoying the benefits of Martin Wachs's extraordinary gift for teaching," wrote Deakin upon his first retirement. Twelve years after those words were penned and years after his RAND retirement, he was still serving the transportation community.
Wachs earned his BCE in Civil Engineering at City University of New York in 1963, his MS in Urban and Regional Planning Program in the Civil Engineering Department at Northwestern University in 1965 and his PhD also at Northwestern University in 1967. After two years as a Captain in the US Army Ordinance Corps, he spent a year each as an Assistant Professor at the University of Illinois at Chicago and Northwestern University.