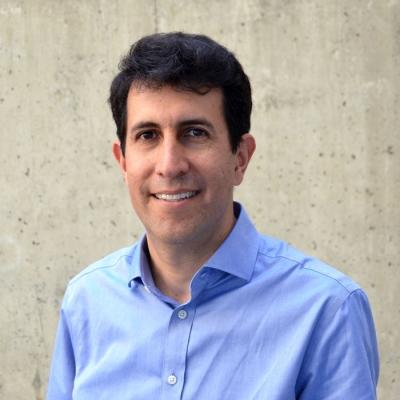 Despite the far-reaching benefits of physical activity, most Americans do not meet the current public health guidelines. To help meet those guidelines, ITS Associate Director, Professor of City and Regional Planning and NASEM committee member Daniel Rodríguez has co-written a report, recently released by the National Academies of Science, Engineering and Medicine, that provides recommendations to enhance the monitoring and measuring of physical activity.
The report, Implementing Strategies to Enhance Public Health Surveillance of Physical Activity in the United States, outlines 22 strategies and supporting actions for surveilling activity to support public health research and decision making.
Because physical activity is challenging to assess due to the complex, multidimensional behavior that varies by type, intensity, setting, motives, and environmental and social influences, a committee of seven experts in physical activity surveillance was formed to provide approaches to address challenges and implement solutions with support from the Department of Health and Human Services and the National Academies of Sciences, Engineering, and Medicine.
Surveillance of physical activity is a core public health function necessary to measure and analyze the prevalence of physical activity at a population level. To support public health, there is a need to develop and implement surveillance systems that effectively integrate measurement of specific physical activity behaviors (like walking) with assessment of environmental factors that influence physical activity behavior (such as the walkability of communities).
Read the full report on the NASEM website.