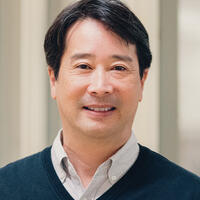 Congratulations to Kenichi Soga, the Donald H. McLaughlin Professor in Mineral Engineering, Chancellor's Professor in the Department of Civil and Environmental Engineering, and ITS affiliate on being awarded the Bakar Fellows Program 2022 Bakar Prize.
The prize is given annually to former Bakar Fellows, whose technological innovations promise to deliver solutions to some of the world's most pressing problems, to provide additional resources to ensure a successful transition of their technology from academic research to industry applications. Soga is one of four awardees.
From applications in human health and environmental engineering, these projects hold great promise for impacting the lives of many in a positive way," said Susan Jenkins, managing director of the Bakar Fellows Program and the Bakar BioEnginuity Hub.
Now in its 10th year, the Bakar Fellows Programs has supported 57 Faculty Fellows and nearly 50 Innovation Fellows as graduate students or postdocs. The program continues to attract and support truly innovative research teams that are committed to moving their basic research discoveries into real-world applications.
Kenichi Soga: Distributed sensor system for smart infrastructure
Any breakdown in the nation's infrastructure, from bridges and roads to the power grid, can have disastrous results, including loss of life. Recent examples include the condominium collapse near Miami, last winter's power outage and water main breaks in Texas, and tornadoes that brought down power poles in the Midwest and South last December. Soga believes that smart infrastructure is crucial to preventing such catastrophes, which is why he was awarded the Bakar Prize for developing monitoring systems that utilize dynamic distributed fiber optic sensing technology. This helps determine the durability of infrastructure as it ages, including distortion after earthquakes, and will ultimately help ensure a safer infrastructure that adapts to the needs of the future.
Read the full story: https://news.berkeley.edu/2022/02/07/four-innovative-faculty-members-awa...