Congratulations to five undergraduate students and Civil and Environmental Engineering Continuing Lecturer and UC Berkeley National Center of Excellence for Aviation Operations Research (NEXTOR) Deputy Director Jasenka Rakas for taking first place at the 2020-2021 Airport Cooperative Research Program (ACRP) University Design Competition for Addressing Airport Needs.  
The projects stems from the CEE capstone design class, CE 153: Transportation Facility Design (aka Airport Design).
Their design proposal, titled High Occupancy Vehicle (HOV) Traffic Management Concept on Airfields: Increasing Airport Capacity and Reducing Passenger Delay, won first place in the Airport Management and Planning Challenge category. The design proposal offered outside-of-the-box thinking to help solve the issue of airfield congestion utilizing HOV methods. Rakas served as the students' faculty adviser.
Students Cole Benner, Chee Weng Michael Leong, Arupa Adhikary, Alejandro Sannia and Karilin Yiu, inspired by High-Occupancy Vehicle (HOV) lanes on highways, proposed a taxiway design and management system that separates and prioritizes higher-occupancy and larger aircraft in the departure queue to improve taxiway passenger delay and passenger throughput during peak hours. 
 

The team developed a complex method (using queueing models, fleet mix projections, FAA high-fidelity databases, and airport design & operation circulars) to analyze different scenarios where larger aircraft prioritization programs would be implemented. Their study, which analyzed ATL, DEN, and ORD airports, showed that prioritizing larger aircraft could significantly reduce average passenger-delay in current peak-hour conditions. It could also increase peak-hour airport capacity under a viable augmentation to fleet mixes. Such a result represents a win-win situation for passengers, airlines, and airports, since delay is reduced, and airlines do not lose their current market share.
The team will present their winning proposal to high-ranking FAA and ACRP officials at the Award Ceremony on August 4, 2021, and to world-renowned experts at the Airport Consultants Council (ACC) Airports Technical Workshop, on August 5, 2021.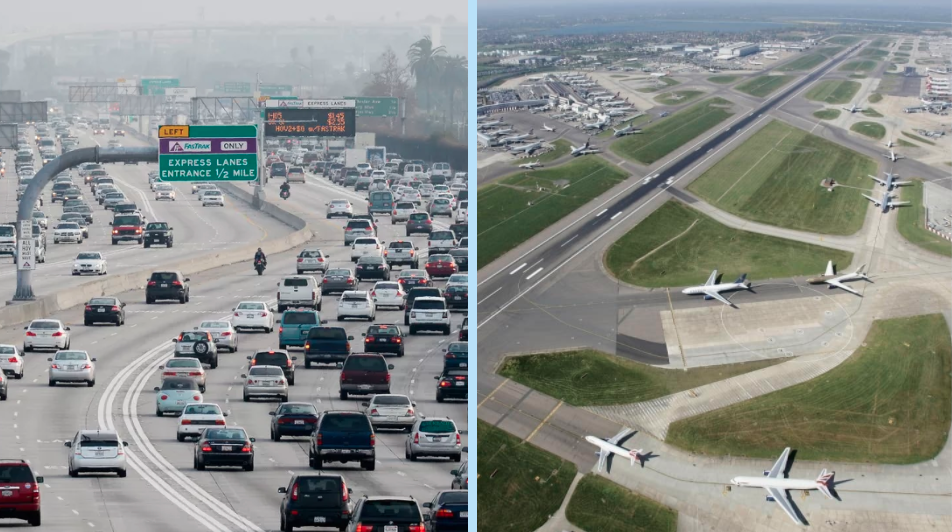 Parallel scenarios between High Occupancy Vehicle (HOV) lanes on US highways and possible separated approaches to airport runways.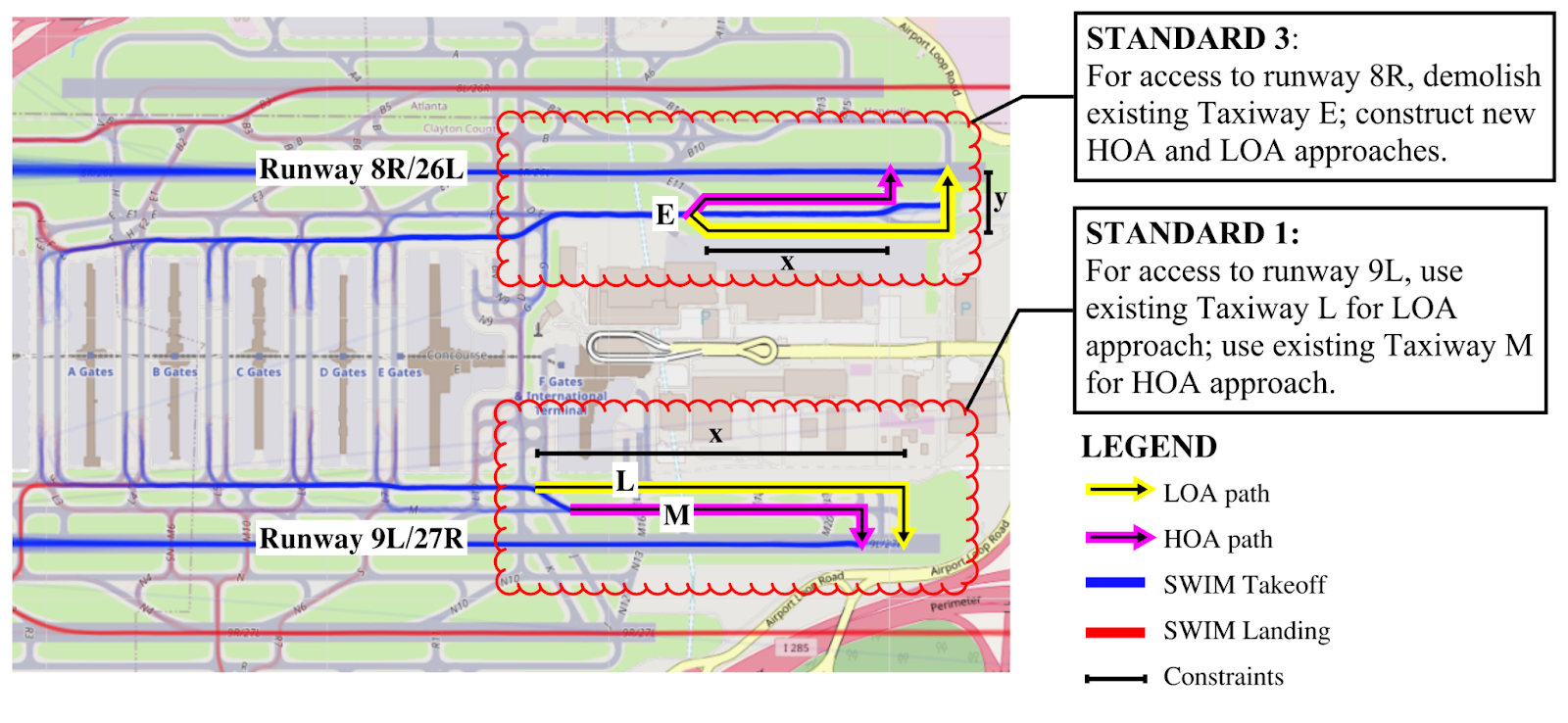 A schematic of how High Occupancy Aircraft (HOA) and Low Occupancy Aircraft (LOA) departure queues could be separated at ATL airport, requiring traffic flow reconfiguration on the southern runway and retrofitting on the northern runway.