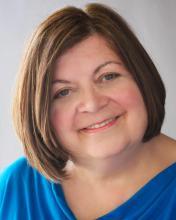 UC Berkeley's Elizabeth Deakin presented Transportation Futures: Integrating transportation, land use, and environmental planning for sustainable urban development Dec. 1, 2017.
Abstract
Concerns about global warming, economic disparity, social exclusion, and threatened shortages of water and energy have emerged on policy agendas throughout the world, and the need for aggressive intervention along all fronts has become increasingly apparent. In this presentation, Elizabeth Deakin will discuss policies and practices linking transportation, land use, and environmental planning with the objective of achieving sustainable development - a healthy environment, a thriving economy, and a more equitable and inclusive society. She will examine how regional and local planning practices are changing to reflect new demographic and economic trends and environmental and social challenges, and review and assess best practices and emerging scenarios on how to improve the performance of cities' and regions' transport systems, ranging from investments in transit and nonmotorized travel modes, to mixed use and higher density urban development, to radically transformed vehicles and transportation systems enabled by emerging technological innovations.
 
Friday, December 1, 2017 - 4:00pm
290 Hearst Memorial Mining Building
Presenter
Elizabeth Deakin is Professor Emerita of City and Regional Planning and Urban Design at the University of California, Berkeley, where she taught and carried out research on transportation, land use and environmental planning for three decades. She served as the Director of the UC Transportation Center from 1999-2009 and as Co-Director of the Global Metropolitan Studies Center from 2004-2009. She has written nearly 300 journal articles, book chapters, papers and research reports during her academic career. She is co-author of the handbook, Residential Street Design and Traffic Control (with Wolf Homburger, Peter Bosselman, Daniel Smith and Bert Beukers), published in English and Italian, and co-editor of the 2017 edited volume, High Speed Rail and Sustainability (with Blas Perez Henriquez). She has advised numerous city, state, and national governments on transportation, urban development, and environmental issues and has served as an appointed official for state and local government. Deakin holds SB and SM degrees from the Massachusetts Institute of Technology and a JD from Boston College Law School. In 2010 she was awarded an Honorary PhD from the Royal Institute of Technology in Stockholm (KTH) for her contributions to research in the fields of transportation and the environment. She also was awarded an honorary professorship at Shandong University in the PRC in recognition of her contributions to sustainable development planning for Chinese cities. Currently, she is conducting research, advising students, and editing Access magazine at UC.