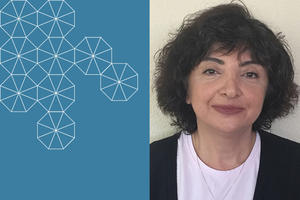 Congratulations to Safe Transportation Research and Education Center and TechTransfer  Research Engineer Afsaneh Yavari who recently earned a Staff Appreciation and Recognition (STAR) Award!
In the past two years, Yavari has coordinated several contracts that address road safety on tribal lands in California. One of the contracts was to conduct regional workshops for tribes in California. She helped coordinate, prepared material, attended, and conducted follow-up for each of the three major workshops. She also worked with IT staff to prepare an online tool for tribes to access detailed crash data. Yavari is overseeing a second similar contract to provide safety workshops for tribes that were not included in the first contract. Through both of these contracts she has coordinated with individual tribes as well as with the National Indian Justice Center (NIJC), a non- profile center coordinating legal and other services for tribes in California.
Over this time, Yavari has also coordinated a project called Complete Streets Safety Assessment (CSSA), a project in which SafeTREC has resources to conduct traffic safety assessments in other communities (tribal and non-tribal) in California. Yavari has assembled a team of experts (engineers and enforcement personnel) to conduct such assessments. Finally, and more recently, Yavari is coordinating three large projects funded by the California Department of Transportation (Caltrans) that also provide resources of detailed infrastructure and enforcement assessments for individual tribes and areas near tribes.
Each of these projects involves coordination of funding agencies, individual tribes or other communities, a team of traffic safety experts, and IT and analysis staff at SafeTREC. Yavari has done this with efficiency, skill, and tact.