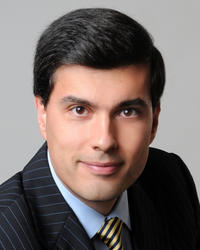 Dear Friends and Colleagues,
As many of you have already heard, I am stepping down as the ITS Berkeley Director to continue work with the Office of the EVCP, faculty colleagues, and other campus leaders, on the Moffett Field project, aiming to establish a UC Berkeley presence at NASA Ames. I thought very hard about this decision, and it is with great emotion that I step down at this time. It has been an honor to serve as the Director of this Institute, and I am extremely proud of all we have achieved together.
I have thoroughly enjoyed my time as Director at ITS Berkeley. Working with statewide UC ITS branch leaders to come together and form a stronger force in California (and national) transportation research, including the statewide research program, supported by funding received from the Public Transportation Account and the Road Repair and Accountability Act of 2017 (SB 1) and the recently launched California Resilient and Innovative Mobility Initiative, and increasing funding and footprint was monumental. Seeing ITS Berkeley raise its profile with key state and national policy makers and legislators has been very exciting. During my tenure, I was able to see the Smart Cities Research Center launch, along with various research programs in collaboration with LBNL, including the SMART consortium, our first major project with the US Department of Energy as an institute in years. I am also extremely excited by the launch and growth of the Berkeley DeepDrive by Partners for Advanced Transportation Technology (PATH). I was also thrilled to watch and help foster two new programs with TechTransfer and École Polytechnique: Learn2Launch and the Transportation and The Silicon Valley Ecosystem module for theExecutive Master Program. It was a pleasure to work in a Director role with my undergrad alma mater. It has also been gratifying to work with my mentors when I first became an affiliate with PATH in my directorship tenure. 
I am truly grateful to all the individuals at ITS who have contributed to our success over the last several years, especially those who have stepped up in various capacities, led us through challenging times, and enabled us to accomplish so many achievements. I have so many good memories from the last seven and a half years, including when we hosted the Northern California FIRST LEGO League Championship on campus, leading to mentorship opportunities in local schools; joint research opportunities with the Oliver Wyman Forum; fostering international opportunities, like working with researchers at PATH and the King Abdulaziz City for Science and Technology on truck platooning technology; bringing together alumni and friends from several universities to study traffic smoothing with the CIRCLES project; and hosting the IEEE ITS conference in Maui Hawaii. I will cherish these memories and more. I hope to continue making more memories with ITS as I am sure the Institute will be a part of this new aerospace initiative.
While I am unable to thank everyone by name for their contributions in this short communication, I am truly grateful that Professor Daniel Rodriguez has accepted to serve as Interim ITS Director, effective Jan. 1, 2022. Daniel has been the Associate Director at ITS for several years and has been an integral part of ITS leadership. I have been very fortunate to work with him, and I am confident the Institute is in fantastic hands. The rest of ITS' leadership will remain unchanged. I have full confidence in our team to ensure a smooth transition as the VCR office prepares for a new Director search. Working closely with the VCR office, closely, we hope to have a permanent director in place July, 1, 2022. 
With my warmest thanks to all, my gratitude, and my admiration.Go Bears!


Alexandre Bayen
Director of Institute of Transportation Studies
Liao-Cho Professor of Engineering